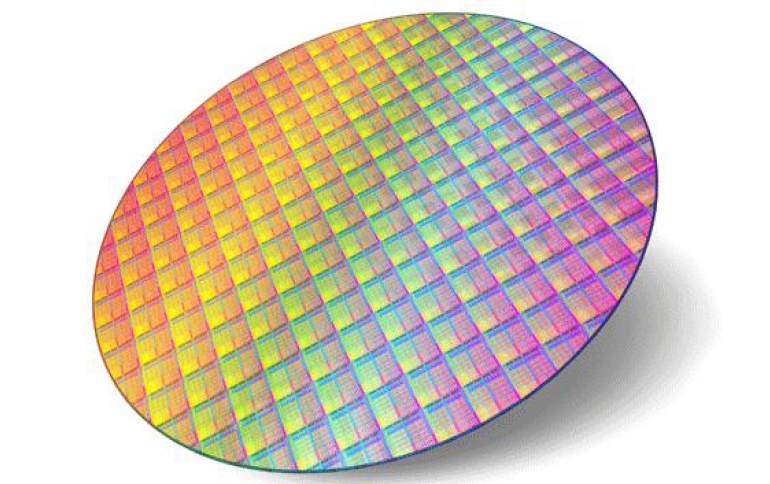 TSMC and ARM Announce 16nm FinFET Silicon with 64-bit ARM big.LITTLE Technology
TSMC and ARM today announced the results from a key FinFET silicon validation of the ARM big.LITTLE implementation, using ARM Cortex-A57 and Cortex-A53 processors on TSMC's advanced 16nm FinFET (16FF) process technology. Silicon results on 16FF show the "big" Cortex-A57 processor achieving 2.3GHz for sustained mobile peak performance, as well as the "LITTLE" Cortex-A53 processor consuming only 75mW for most common workloads. The performance improvements are a result of the collaboration between ARM and TSMC to jointly optimize the 64-bit ARMv8-A processor series on FinFET process technologies and build on the successful tape-out of the Cortex-A57 processor on TSMC's 16FF process last year.
Collaborative efforts are focused on TSMC's 16FF+ process technology which will deliver an additional 11% gain in performance for the Cortex-A57 at the same power as the 16FF process, along with a further 35% power reduction for the Cortex-A53 when running low-intensity applications. This further increases the dynamic performance range and power savings for big.LITTLE platforms. 16FF+ is scheduled to be delivered by Q4 2014. Early big.LITTLE implementations of Cortex-A57 and Cortex-A53 processors on 16FF+ are supported by ARM POP IP technology.
ARM and TSMC will be presenting detailed results of this collaboration at TSMC's OIP Ecosystem Forum at the San Jose Convention Center on Sept. 30, 2014; and ARM TechCon at the Santa Clara Convention Center on Oct. 2, 2014.