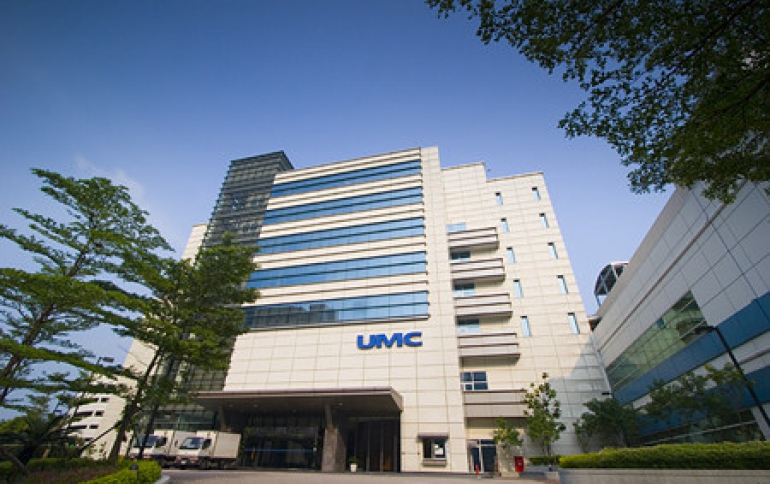 UMC Said to Withdraw From DRAM Project With Chinese Partner
Following the recent economic espionage charges economic espionage by the U.S., Taiwan's United Microelectronics Corp. is said to move nearly half of its DRAM team to new positions within the company, signaling the termination of its memory chip development business in China.
The world's third-largest contract chipmaker is making the move just over a month after it was charged with economic espionage by the U.S. along with its Chinese government-backed semiconductor partner Fujian Jinhua Integrated Circuit.
The Nikkei Asian Review reports that the world's third-largest contract chipmaker will move most of its engineers working on the dynamic random access memory program with Chinese government-backed semiconductor partner Fujian Jinhua Integrated Circuit to other positions within the company. Unvonfirmed reports claim that UMC's eventual aim is to abandon the memory chip development business, in light of tensions between Washington and Beijing.
However, the alliance with China could threaten the Taiwanese company's core contract chipmaking business, which relies heavily on U.S. semiconductor equipment makers such as Applied Materials and Lam Research.
Fujian Jinhua, one of the top DRAM chip projects in China, was cut off from American suppliers amid allegations that it had stolen intellectual property from U.S. semiconductor company Micron Technology at the end of October.
Last November, UMC, Fujian Jinhua and three of its employees were charged with industrial espionage by the U.S. Justice Department. Byu that time, UMC had said that its cooperation with Jinhua would remain intact.
Washington is trying to curb Beijing's technology ambitions and the country's efforts to gain access to intellectual property assets, as part of the trade conflict between USA and China.
China is currently pursuing a DRAM technology development program, possibly the last missing part of the country's self-reliant semiconductor industry. The $5.6 billion Fujian Jinhua project in the southern Chinese city of Jinjiang was previously set to enter trial production by the end of 2018, which would mark the country's first memory chip output. But construction was suspended because of the U.S. ban in November.
Samsung Electronics and SK Hynix of South Korea, and Micron of the U.S. control around 96% of global output of DRAM chips.
UMC announced a technology partnership to help Fujian Jinhua develop specialty DRAM technology in May 2016. Fujian Jinhua would pay UMC according to technology development and it would be responsible for buying all the necessary equipment for the program.
Liu Chi-tung, UMC's chief financial officer and spokesman, told the Nikkei Asian Review that UMC would not publicize information regarding internal staff changes. He did not confirm whether UMC would terminated the DRAM project in China, but said the program is currently suspended.