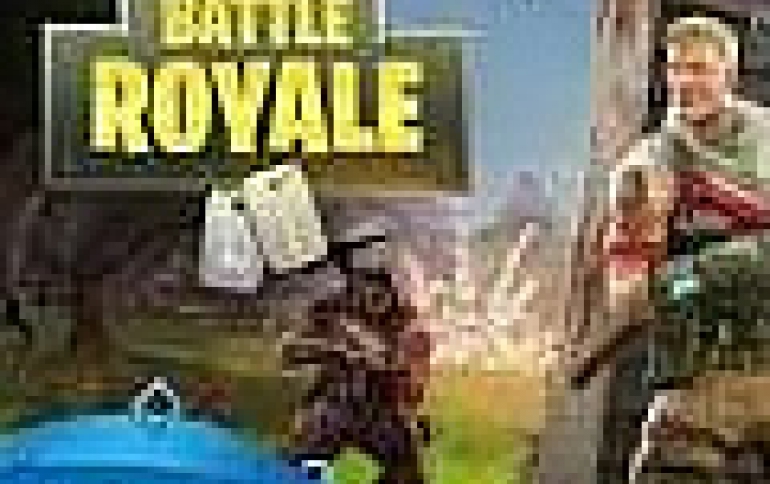 U.S Video Market to Continue to Grow
The U.S. video game market has increased by 15 percent when compared to a year ago in terms of total spending, and analysts' predictions for 2018's calendar fourth quarter and the holiday season are also encouraging.
In 2018, Tte impact of Fortnite has been felt across the industry, lifting hardware sales while also pushing the market to achieve record highs in such areas as headset and game card spending.
As reported in The NPD Group last May, total industry spending reflects growth of 15 percent when compared to a year ago. All categories of spending have shown gains, including Software (7 percent growth), Hardware (up 15 percent) and Accessories & Game Cards (jumping 29 percent).
Fortnite is not the only significant software sales driver in the year so far. 2018 launch titles such as Far Cry 5, God of War, Monster Hunter: World, Dragon Ball: Fighterz, and MLB 18: The Show, have all set or approached launch month franchise sales records, while titles that have released in previous years such as Grand Theft Auto V, Call of Duty: WWII, Mario Kart 8, and NBA 2K18, have all shown remarkable continued sales momentum throughout the year.
On the hardware side, the PlayStation 4 has been 2018's leading seller in both units and dollars. The Xbox One has shown very strong growth so far this year and is on pace to have the highest time-aligned annual growth rate for console unit sales since the Xbox 360 in 2010. Finally, Nintendo Switch has the second highest time-aligned installed base for a console in history, trailing only the Wii to this point.
In accessories and game cards, headset sales have increased 83 percent so far this year, gamepads 22 percent, and game card sales have set a new all-time year to date high.
This holiday's market is more unpredictable than usual. Nevertheless, video gamehere Mat Piscatella predicts the following fir the U.S. video game market and 2018's calendar fourth quarter:
In a very tight race, Red Dead Redemption 2 will edge out Call of Duty: Black Ops 4 to be both the best-selling game of Q4, and 2018's best-selling game of the year. Battlefield V, NBA 2K19 and Far Cry 5 will round out the year's top 5 best-sellers list
Driven by the launches of Pokemon: Let's Go, Pikachu!, Pokemon: Let's Go, Eevee! and Super Smash Bros. Ultimate, Nintendo Switch will be the best-selling console of the fourth quarter in unit sales, while also elevating the platform to be the best-selling console of the year.
By year's end, the time aligned installed base of the PlayStation 4 and Xbox One will exceed that of the PlayStation 2 and Xbox by 6 percent and will be ahead of the PlayStation 3 and Xbox 360 by at least 30 percent.
All three current generation consoles will each generate at least 4m units sold in 2018. Total 2018 hardware sales across all console and portable platforms should exceed 17.5m units, the highest total achieved in the U.S. market since 2012.
Headset and gamepad sales will continue to show very strong growth rates through the rest of 2018, with high double-digit growth shown in the fourth quarter for both accessory types.
Physical video game title release count will exceed 400 unique titles, finishing the year up at least 15 percent when compared to 2017.
Physical video game software dollar sales will finish the year with growth of at least 8 percent when compared to a year ago, while digital full-game sales will continue to grow at double digit percentage rates.
Throughout the remainder of 2018, we should also continue to see strong growth in spending on subscription services.
"This year's holiday video game slate is arguably the best this decade, says Piscatella. "Combined with the market phenomenon that is Fortnite, and continued strong momentum for both hardware and accessories & game card sales, double-digit overall market spending growth in 2018 appears likely."