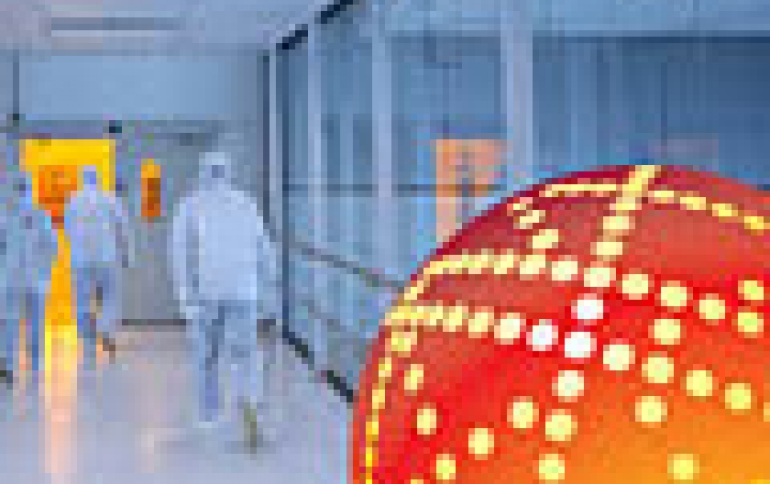 GLOBALFOUNDRIES Surpasses $2 Billion in Design Win Revenue on 22FDX Technology
Semiconductor foundry company GLOBALFOUNDRIES says that its 22nm FD-SOI (22FDX) technology has delivered more than two billion dollars of client design win revenue, and that the company has won more than 50 total client designs.
GLOBALFOUNDRIES is promoting its work in fully depleted silicon on insulator (FDSOI) processes. The company says that 22FDX is a leading platform for power-optimized chips across a broad range of high-growth applications such as automotive, 5G connectivity and the Internet of Things (IoT).
For those needing reductions in power and die size relative to a traditional bulk CMOS process, 22FDX offers a very low operating voltage, delivering up to 500MHz frequencies at only 0.4 volts. The technology also delivers efficient single-chip integration of RF, transceiver, baseband, processor, and power management components, providing a combination of high performance RF and mmWave functionality with low-power, high density logic for devices that require long-lasting battery life, increased processing capability, and connectivity.
GF follows a "dual road-map strategy," which sees the company's first 7nm FinFET tape outs happening in the 2H18 with production in 2019 and also promotes FDSOI as a complementary technology to FinFET processes.
GF also preparing to deliver a next-generation 12FDX technology that promises to provide a full node scaling benefit and improved power efficiency for a new generation of applications, from edge-node artificial intelligence and AR/VR to 5G networking and advanced driving assistance (ADAS). The company says that 22FDX is in early production, with yields and performance matching client expectations. The first tape outs on 12FDX to be expected for 2020.