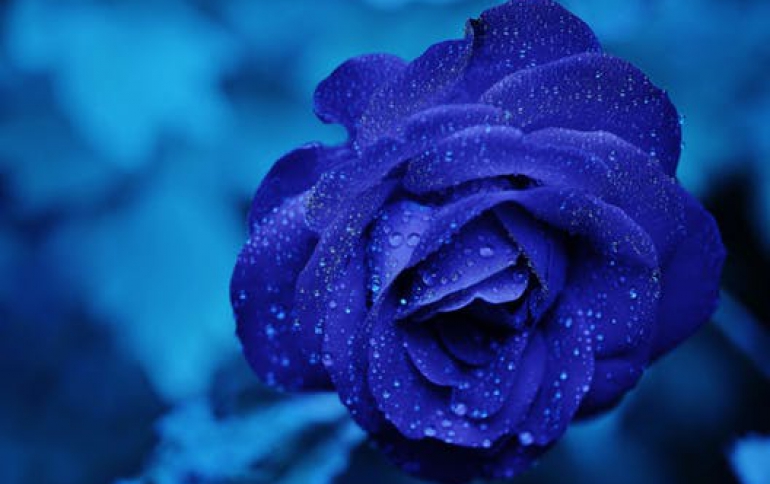 ViewSonic Introduces New Professional, Gaming and Entertainment Monitors
ViewSonic announced at CES a slate of new professional-grade and gaming enterprise monitors as well as a $1,500 4K projector.
Professional monitors
The company's professional monitors are available in a variety of sizes and resolutions, including a 32-inch 8K Ultra HD (7680x4320) model. The VP Series will now include the VP2768-4K, a 27-inch 4K UHD (3840x2160) monitor with Thunderbolt 3 connectivity, and the introduction of the VP3278-8K, a 32-inch 8K UHD monitor. The new enterprise solution displays that fill out the VG Series of monitors include the VG2448 and VG2748 with Full HD 1080p resolution and ultra-slim bezel.
The ViewSonic 8K UHD VP3278-8K monitor is primed to offer users life-like color reproduction with accuracy, performance, and uniformity. With the latest connectivity options, the VP3278-8K can be used with a variety of external devices that drive 8K content for playback, streaming and gaming. This monitor is also hardware calibration-ready.
The ViewSonic VP2768-4K boasts 4K UHD resolution at a 60Hz refresh rate, a wide color gamut and connectivity options including Thunderbolt 3 (USB Type C).
VG Enterprise Monitors
ViewSonic VG2448 and VG2748 are productivity-boosting monitors designed for corporate, government, and education environments. The VG2448 24-inch and VG2748 27-inch monitors have native Full HD 1080p resolution with SuperClear IPS panel technology for accurate color reproduction and wide viewing angles. Both monitors feature an ultra-thin bezel.
Ergonomic features provide a broad range of adjustment for enhanced productivity and comfort, including a 40-degree tilt. Connectivity options include VGA, HDMI and DisplayPort so users can connect to a variety of computing devices.

VG2448: $238.00 (USD), March 2018
VG2748: $365.00 (USD), June 2018
VP2768-4K: $900.00 (USD). Q3 2018
VP3278-8K: $5,200.00 (USD), Q4 2018
Gaming and Entertainment Monitors
ViewSonic's next generation of gaming and entertainment monitor models include: XG2560, XG3220 and XG3540C; and the entertainment models include: VX2758-C-MH and VX3258-2KC-MHD.
The XG2560 is a 25-inch monitor with Full HD 1080p resolution, NVIDIA G-SYNC technology, and a 240Hz refresh rate. With Ultra HD 4K resolution, the XG3220 is a 32-inch monitor that features HDR10 (High Dynamic Range) support and AMD FreeSync technology. The XG3540C is a 35-inch curved widescreen display with a 21:9 aspect ratio, Ultra-Wide QHD (3840x1440) resolution, and a refresh rate of 100Hz. Each monitor comes with a feature called Game Mode with customizable settings to provide gamers the ability to fine-tune the monitor to specific preferences, and offers special color support for different game genres. The company's Black Stabilization Technology provides amplified visibility and detail by brightening darker scenarios while maintaining natural contrast across the screen.
With an 1ms response time, the XG2560 is the perfect monitor for gamers looking for minimal input lag and speed with FPS, MMORPG and other fast-moving games.
The XG3220 features UHD 4K resolution and HDR10 decoding ability. The 1800R curvature and ultra-wide viewing angles ensure content is visible from just about any vantage point. With FreeSync technology to minimize screen tearing and the 60Hz refresh rate to ensure smooth game play, the XG3220 supports the latest generation of gaming consoles, such as the XBOX One X and PS4 Pro.
ViewSonic's XG3540C is a giant ultra-wide 21:9 gaming monitor. The 3840x1440 resolution and 1800R curvature bring just about any PvE, PvP, quest or quick time event to life. It supports a 100Hz refresh rate and super-fast 4ms response time.
All three monitors come with HDMI and DisplayPort connections, multiple USB 3.0 Type A/B inputs and Audio Out ports.
VX Entertainment Monitors
Combining the best features of ViewSonic gaming and professional grade monitors, the new curved screen monitors VX2758-C-MH and VX3258-2KC-MHD feature 5ms response times, 144Hz refresh rates, consummate color reproduction and AMD FreeSync technology. The VX2758-C-MH is a 27-inch curved monitor with Full HD resolution allowing full-screen engagement for playing video games and/or watching/streaming videos, movies and other 1080p content. The ViewSonic VX3258-2KC-MDH is a 32-inch curved screen with QHD (2560x1440) resolution that produces detailed colors and contrast.
With the 144Hz refresh rate, the VX2758-C-MH and VX3258-2KC-MHD reduce motion blur throughout the entire screen.
XG2560: $573.00 (USD), January 2018
XG3220:$629.00 (USD), March 2018
XG3540C: $739.00 (USD), Q3 2018
VX2758-C-MH: $266.00 (USD), February 2018
VX3258-2KC-MHD: $409.00 (USD), March 2018

PX727-4K 4K Projector
ViewSonic also introduces its first 4K UHD projector, the PX727-4K, for an estimated street price of less than $1,500.
The ViewSonic PX727-4K delivers 4K Ultra HD (3840x2160) resolution at a price point that makes 4K technology accessible to a wider market of home theater enthusiasts.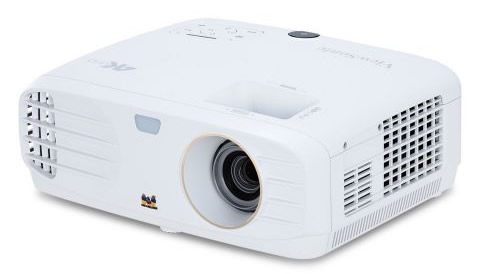 The projector delivers intense color reproduction through XPR technology, which provides an 8.3-million-pixel image on the screen. The PX727-4K is HDR (High Dynamic Range)-compatible with open standard HDR, and offers both Rec. 709 and Rec. 2020 compatibility and DCI-P3 coverage for a wide color gamut.
Basic features of the projector include 2200 lumens of brightness, a contrast of 12,000:1 and a built-in 10W speaker. A 1.2x optical zoom and connectivity options, including HDMI 2.0/HDCP 2.2, HDMI 1.4/HDCP1.4, VGA In/Out, USB 2.0, Audio In/Out, RS232 and a 12V trigger, ensures that set-up of the PX727-4K is trouble-free. This projector features an energy-saving SuperEco function that reduces power consumption and extends the lamp life to up to 15,000 hours.
The projector will be available next month.