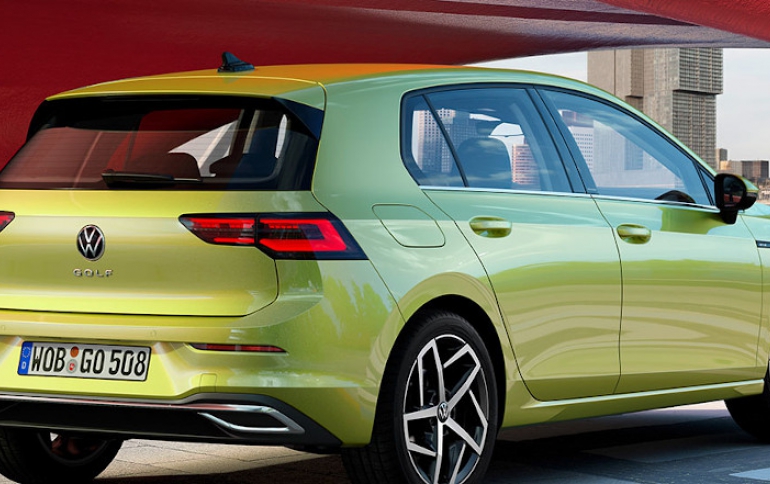 Volkswagen Unveils the New Golf
Volkswagen today presented the eighth generation of the top-selling Golf model in Wolfsburg.
"The Golf is a world car," said Volkswagen CEO Dr. Herbert Diess at the world premiere of the new Golf in Wolfsburg. Even in its eighth edition, it is "the right vehicle at the right time."
Forty-five years have passed since the first edition of the Golf and more than 35 million models have been sold worldwide.
The new Golf will be launched in December in five hybrid drives – from the eTSI Mild-Hybrid to the sporty GTE e-Hybrid.
Volkswagen says that the eTSI engines, as mild hybrid drives, enable fuel savings of around 10 percent (based on WLTP) as well as highly agile and comfortable starting performances. The two plug-in hybrid drives (as an efficiency version with 150 kW / 204 hp and as a sporty GTE with 180 kW / 245 hp) feature a new 13 kWh lithium-ion battery that enables longer electrical ranges of around 60 kilometres and temporarily makes the Golf a zero-emission vehicle.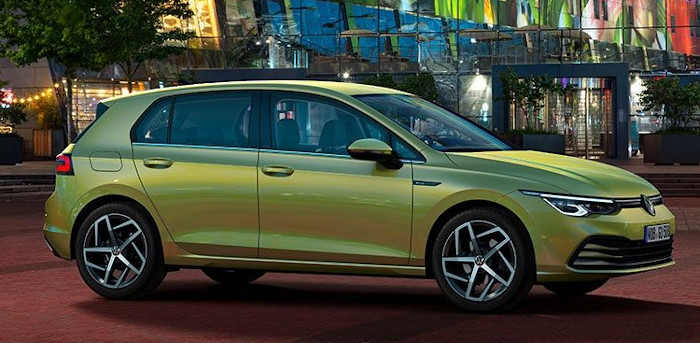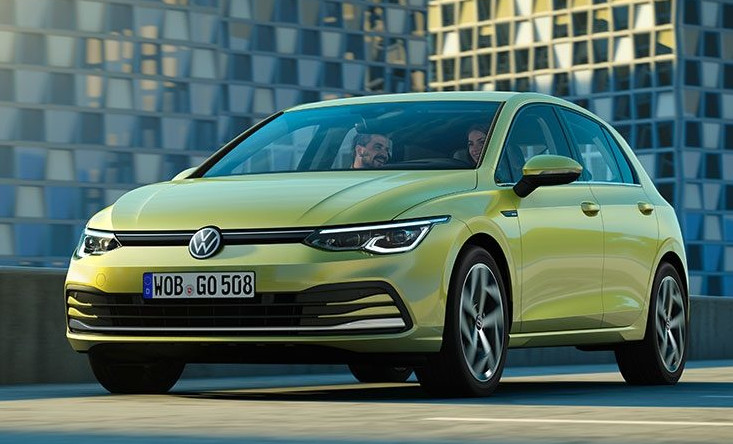 The drivetrain portfolio also includes petrol (TSI), diesel (TDI) and natural gas (TGI) variants. Thanks to twindosing technology (with two SCR catalytic converters), Volkswagen says it reduces nitrogen oxide emissions by up to 80 percent, and TDI consumption is up to 17 percent lower than its predecessor.
The new Golf is networked. The systems are not only connected to each other, but also to the world outside the Golf via an Online-Connectivity-Unit (OCU). The standard OCU with integrated eSIM networks with the online functions and services of "We Connect" and "We Connect Plus".
In addition, the digitized display landscape can be personalized to suit the individual taste of each driver. The Golf also features assisted driving functions: The "Travel Assist", used for the first time worldwide in a model in the compact class, makes it possible for the Volkswagen to be driven on highways at up to 210 km/h without actively steering, accelerating, or braking.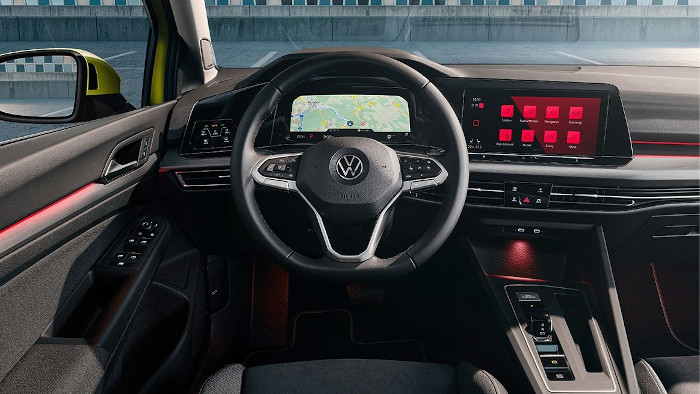 The car is also the first Volkswagen to network as standard with its surroundings: via Car2X. This function uses information from other vehicles within a radius of up to 800 meters as well as signals from the traffic infrastructure to warn the driver and also forward these warnings to other Car2X vehicles.
The digital cockpit is also completely new. Virtually all display and control elements are digital: the new instruments and online infotainment systems merge to form a display landscape with touch buttons and sliders. Optionally, a Windshield head-up display completes the information spectrum./p>