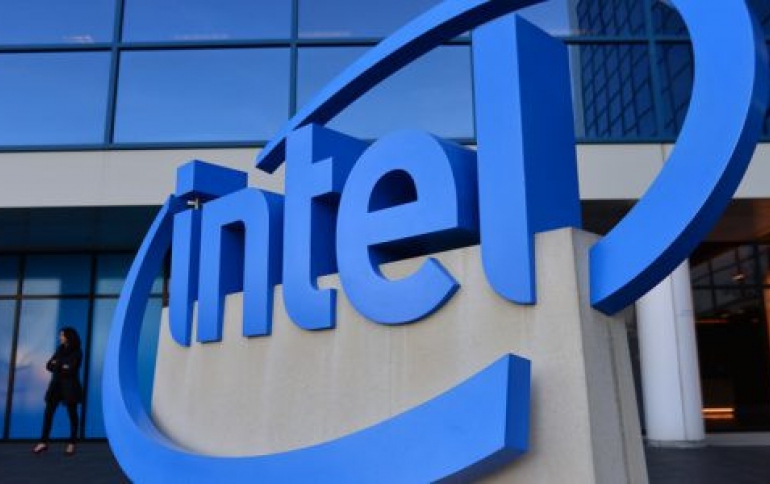 Intel Reports Record Third-quarter Revenue Driven by Data-centric Business
Intel on Thursday reported high third-quarter revenue and profit and raised its full-year revenue forecast.
The company's third-quarter revenue of $19.2 billion set a new record and exceeded Intel's July guidance, driven by record data-centric revenue, which grew 6 percent year-over-year (YoY).
"We've been on a multiyear journey to reposition Intel's portfolio to take advantage of the exponential growth of data. Our third-quarter financial performance underscores our progress as our data-centric businesses turned in their best performance ever, making up almost half our total revenue in a record quarter," said Bob Swan, Intel CEO. "Our priorities are accelerating growth, improving our execution and deploying capital for attractive returns.We now expect to deliver a fourth record year in a row."
Intel's PC-centric revenue was in-line with expectations, down 5 percent compared to last year. The PC-centric business (CCG) was down percent in the third quarter on lower year-on-year platform volume, partially offset by a strong mix of Intel's higher performance products as the commercial segment of the PC market remained strong. Major PC manufacturers introduced systems featuring the new, 10nm-based 10th Gen Intel Core processors (code-named "Ice Lake"). Eighteen new Ice Lake-powered system designs have shipped to date, with a total of 30 designs expected to launch in 2019. The company also announced new 10th Gen Intel Core mobile PC processors (formerly code-named "Comet Lake") and new Intel Xeon W and X-Series processors for workstations and high-end desktops.
The DataCenter Group (DCG) delivered record revenue driven by a strong mix of high-performance Intel Xeon processor sand growth in every segment of the business. The communications service provider segment grew 11 percent while the cloud segment returned to growth, up 3 percent, and enterprise and government revenue grew 1 percent.
The Internet of Things Group (IOTG) also achieved record revenue, up 9 percent on strength in retail and transportation.
Mobileye achieved record revenue, up 20 percent YoY on increasing ADAS adoption.
Intel's memory business (NSG) also achieved record revenue, up 19 percent YoY.
The Programmable Solutions Group (PSG) shipped the first 10nm-based Intel Agilex FPGAs in the third quarter. PSG third-quarter revenue was up 2 percent YoY.
Results of the Santa Clara, California-based Intel has come as a relief to the semiconductor industry after dour forecasts from two major chipmakers earlier this week aggravated concerns.
Intel has been struggling with manufacturing and supply problems and weaker underlying demand in the computer chip markets it dominates. Delays in bringing new production techniques online have given rival Advanced Micro Devices Inc. the opportunity to roll out chips that may be better than big parts of Intel's lineup.
The company said the move to a new chip manufacturing process was on track and it would have chips from its next generation by 2021.
Intel forecast fourth-quarter revenue of $19.2 billion, and adjusted earnings of $1.24 per share.
For the full year, the company expects revenue of $71 billion, up from its earlier forecast of $69.5 billion.