WD Showcases Personal Storage Solutions at CES
At the Consumer Electronics Show 2019, Western Digital is showcasing upcoming portable SSDs, a new cloud backup dervice for USB drives, and demonstrates a 4TB portable flash drive prototype
SanDisk brand's high-performing portable SSD, the SanDisk Extreme PRO portable SSD, is coming this Spring. It delivers fast sustained performance at up to 1GB/s transfer speeds and will seek to deliver IP55-rated durability. It comes in 2 Terabytes (TB) capacities.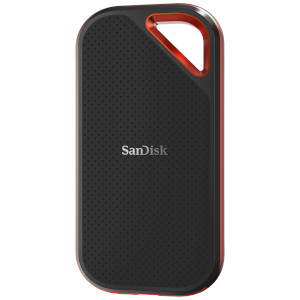 The latest addition to WD's My Passport family, the My Passport Go SSD features up to 1TB of portable SSD storage in a durable form factor that includes an integrated cable and rubber bumper. The new drive is equipped with enhanced data security features, such as WD Security software, which provides automatic data backup. Additionally, My Passport Go drives features up to 1TB of portable capacity, which offers data backup in the cloud.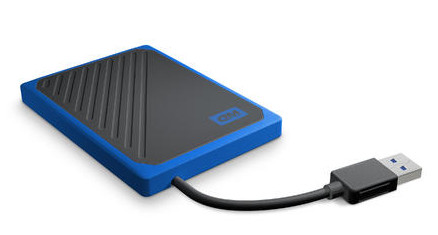 Available for two of SanDisk's popular USB drives, SanDisk Flashback is a new cloud back up service that creates an online copy of USB drive content, so you can easily view, search and share your files even if their drive is lost or left at home.
Continuing its legacy of technology milestones, the company is demonstrating the world's highest-capacity portable flash drive. It's a whopping 4TB of flash memory (USB Type-C) in an impressively compact form factor, currently in prototype form.
Western Digital is also investing heavily to deliver high-capacity storage devices that will support expansion of cloud infrastructure and cloud applications.
Western Digital has also began sampling its 1.33 TB, four-bits-per-cell infrastructure for 96-layer 3D NAND BiCS4 device.
The company also expanded its data center solutions portfolio. The company unveiled new ActiveScale 5.3 object storage system, Ultrastar Serv60+8 hybrid storage server platform and new enhancements to its IntelliFlash N Series family.