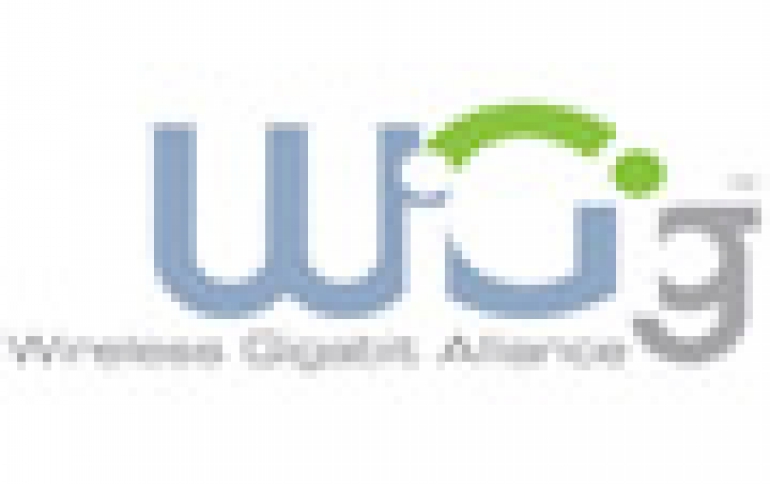 WiGig Alliance Products Move Close To Commercialization
Today sees the start of the first ever PlugFest to test the interoperability of WiGig devices from members of the Wireless Gigabit Alliance (WiGig). The WiGig PlugFest will run for three days and establish the interoperability of different products from several of the WiGig Alliance?s membership. As such it signals the transition of 60 GHz WiGig networking from a detailed technology specification into commercial products shippable into the marketplace.

The PlugFest is being organized in collaboration with MET Labs and assisted by UL CCS, two independent compliance, testing and certification houses. Key test instrumentation for the PlugFest is being provided by Agilent Technologies, a in test and measurement and the only commercial provider of signal creation and modulation analysis SW and HW solutions for the WiGig Standard. Agilent representatives have chaired the WGA Interoperability Working Group (IWG) for the last two years. All three companies are members of the WiGig Alliance.

This week's PlugFest follows the publication in April of the WiGig's certification-ready multi-Gigabit wireless specification. The latest version 1.1 specification addresses enhancements identified by member companies during the product development process. Now, at the initial PlugFest, WiGig members are testing their WiGig-based products to ensure interoperability within the ecosystem.

"We are proud to demonstrate our commitment to the industry and our customers through the upcoming test event that sets the stage for an interoperable WiGig ecosystem," said Dr. Ali Sadri, WiGig Alliance President and Chairman. "At the inception of the WiGig Alliance back in 2009 we envisioned the realization of innovative and interoperable multi-Gigabit wireless connectivity among PCs, consumer electronics and hand-held devices. We are now close to making this a commercial reality."

First release of certified WiGig products is scheduled for late 2012 or early 2013.