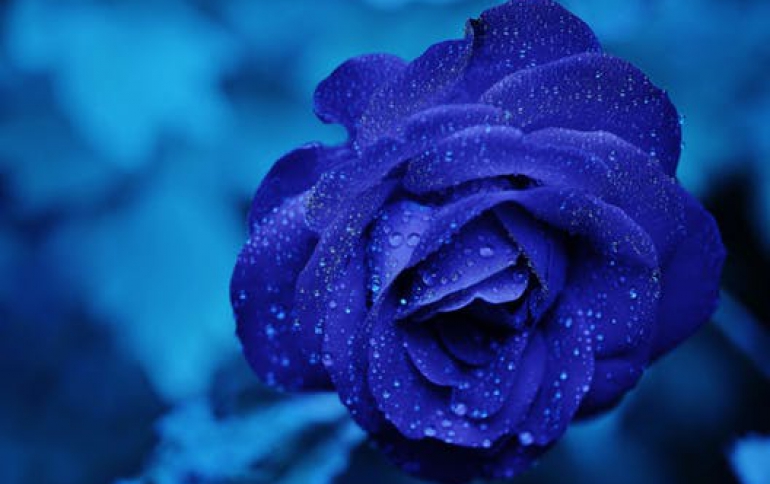 The World's Largest 110-inch Rear Projection System
Victor Company of Japan, Ltd. (JVC) has developed a 110-inch rear projection system that is to be the world's largest. The screen measures 243.5 x 137 cm. The display device employed in this system is JVC's proprietary reflective liquid crystal panel "D-ILA" that features the so-called "full HD" (1920 x 1080) resolution. The specifications of the optical system and the light source used are similar to those of 50- and 60-inch commercial products. The power consumption is 220 W.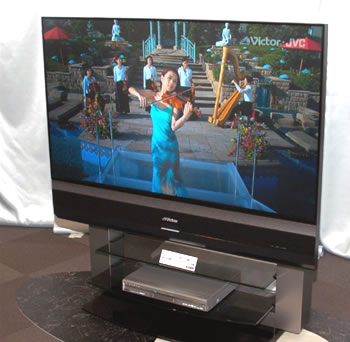 The screen is not produced by coupling a plurality of parts together but developed as a unitary component by Toppan Printing Co., Ltd.
"Based on a technology to manufacture a screen of this size recently established by Toppan Printing, we have made this prototype as a starter," says a JVC's spokesperson.
The commercialization of this rear projection system is yet to be determined.