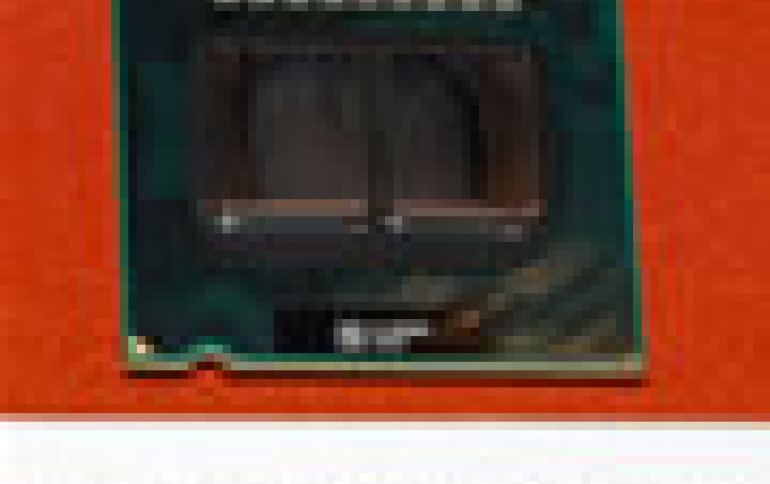 Kentsfield Quad-core Performance Previewed
Intel gave a performance preview of the company's quad-core processor, code-named "Kentsfield," at the Fall Intel Developer Forum in San Francisco. The new chip is set to arrive in November. The Kentsfield chip includes a pair of Core 2 Duo chips together into a single package. The processor can be dropped into a standard Core 2 Duo motherboard for mega-multiprocessing bliss under a single heat sink.

The high-end version of the Kentsfield processor, the Core 2 Extreme QX6700, promises a 70% better performance compared to the Core 2 Extreme x6800 chip, Intel's current dual-core flagship CPU.

The Core 2 Extreme QX6700 CPU runs at 2.66GHz with an FSB of 1,066MHz. The L2 cash is 8MB (4MB?2).

Intel set up a demo PC at the IDF in order to showcase the performance of the new chip. The evaluation PC used an Intel D975XBX2 (975X chipset) motherboard, ran Windows XP Professional (ServicePack2,DirectX 9.0c) and also included an NVIDIA GeForce 7950 GX2 (ForceWare 91.47) graphics card.

Ketsfield turned out to be very efficient in tasks that can create parallel multi-threaded workload. However, not such tasks are widely available yet.

The quad-core chip definitely shows its teeth in 3D and video editing tasks, while it is a good competitor if the Conroe chip in gaming. In the future is expected to see the capabilities of the quad-core configurations when the game developers decide to release game titles that will stress the four cores of the CPU. PC games still tend to be single-threaded, or have multiple threads but with one "main game loop" thread doing the vast majority of the work.

Intel also claims that the new CPUs do not consume much more power than the top Conroe processors.

Intel stated that mainstream quad-core CPUs will be coming in early 2007.