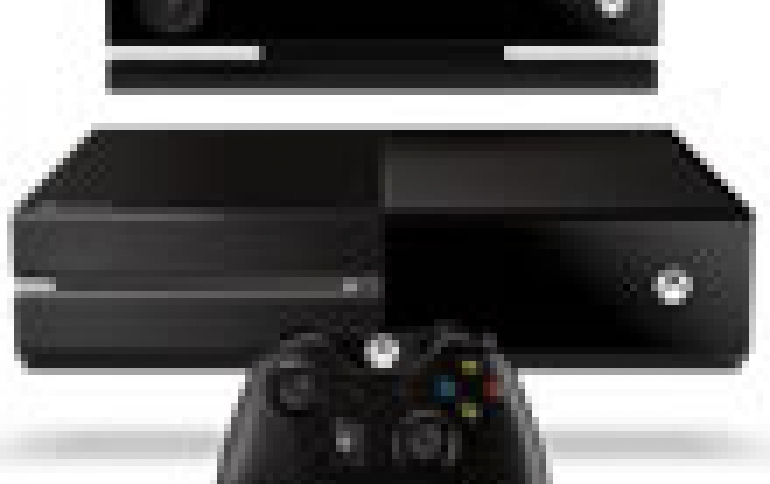 Xbox One System Update Brings Support For External Storage And Real Names
With the next Xbox One system update coming in June, Microsoft will add support for external storage and real names for identifying your friends. The Xbox One system will soon support up to two external hard drives at once. You will be able to plug in your 256 GB or larger USB 3.0 external hard drive and once formatted, copy and move games, apps and game add-ons to increase your storage capacity at home.

This is also a way to take your content to a friend's house and get straight into a game directly from an external drive. You'll need to sign in to Xbox Live if you've purchased your content digitally or insert a disc to verify your game ownership when you take your content on the road. The benefit here is there's no need to wait to re-download your game and all the DLC. With external storage support in June, you can also choose to copy full games and all of the associated content in one step.

With Xbox One you can have 1,000 friends and infinite followers, but as these lists grow it can become increasingly more difficult to remember the people you know by their gamertag alone. Now with real names feature you can recognize people on your friends list and more easily discover people you already know who are on Xbox Live.

You'll be able to share with all your friends, a subset of your choosing, friends of friends or none at all. Also, your name doesn't show up in games, and you can change your settings any time from your profile and when adding new friends.

Microsoft has also made changes to your SmartGlass app for Xbox One. The company is bringing the entire OneGuide experience and Universal Remote Control to SmartGlass. Now in supported markets you can view all of your TV listings on your SmartGlass device and set and view your favorite channels and app channels on your smart phone, tablet or PC. With the Universal Remote Control, you can also switch channels, set new recordings and select and control recorded content from your DVR. Another companion feature now in SmartGlass is pin reordering. With the touch of your finger you can organize your pins in categories or favorites based on your preferences and have those changes refresh to your console.

Other improvements to SmartGlass include the hero stats and activity feed being brought front and center, and the addition of more ways for you to compare achievements via SmartGlass whether you're on a friend's profile or viewing a game from the activity feed. Just like on the console, you can choose to get notifications on your smart phone, PC or tablet when a favorite friend signs into their console or starts broadcasting a game. For many devices, you can even choose to start watching the broadcast wherever you are.

The TV and OneGuide features will be available in June to everyone in Canada, UK, France, Germany, Spain and Italy. The update will bring OneGuide, alongside Favorites and App Channels, for people in these markets who have their TV connected to Xbox One via HDMI-in. Additional features in these markets include Kinect voice commands for controlling your set-top box and other AV equipment. Microsoft also updated TV and OneGuide settings to provide better power management and control of your devices and improved compatibility with more devices.

With this update, you'll also find a new hub in Xbox One for exploring all of the benefits available to Xbox Live Gold members, including Games with Gold and Deals with Gold. Also, shortly after the Xbox One system update becomes available in June all Xbox Live members will be able to access popular gaming and entertainment apps without a Gold membership.

Finally, Microsoft has made it possible for you to choose an account for automatic sign-in on your Xbox One.

This system update will become available to the full Xbox One community in June.