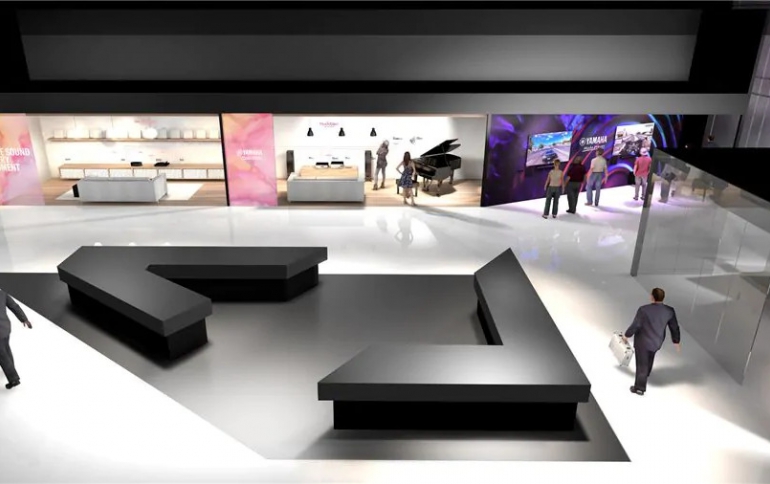 Yamaha at IFA 2019 – MusicCast, hi-fi, Sound Bars and More
Yamaha presents the entire spectrum of its catalogue of audio products at this year's IFA in Berlin.
At the heart of the trade show presence is the Yamaha MusicCast multiroom system that offers possibilities for playing back your favourite music with its numerous supported devices. The company has on display multiple sound bars including the new models YAS-109 and YAS-209, both compatible with Amazon Alexa, and the sound projector YSP-2700. High-end sound can be experienced in a separate listening room where the Yamaha series 5000 is presented.
Yamaha offers many possibilities for distributing one's favourite music throughout the house. though a MusicCast portfolio. Some of the MusicCast highlights include the high-quality compact systems of the Yamaha Pianocraft series and the multifunctional, powerful AV receivers from the RX-V and RX-A ranges. The booth also features the network-enabled record player MusicCast Vinyl 500.
Movie enthusiasts are able to experience an exclusive presentation of sound projector YSP-2700 and sound bar MusicCast Bar 40 in combination with wireless subwoofer MusicCast Sub 100 and two MusicCast 20 as wirelessly connected surround speakers. Another station features the new sound bars YAS-109 and YAS-209 with Amazon Alexa integration to showcase their capabilities for gaming sound – a gaming console is connected to the sound bars and invites visitors to play.
The combination of pre-amplifier C-5000 and power-amplifier M-5000 brings no-compromise hifi enjoyment in a class of its own. The toroidal transformers ensure optimal power supply while suppressing magnetic fields. Combined with the low-vibration housing, they reduce interference to a minimum for hifi sound without compromise. Yamaha presents the 5000 series high-end hifi components at this year's IFA in a separate, acoustically optimised listening room. It also features the exclusive record player GT-5000 and the NS-5000 speakers.
YAS-109 soundbar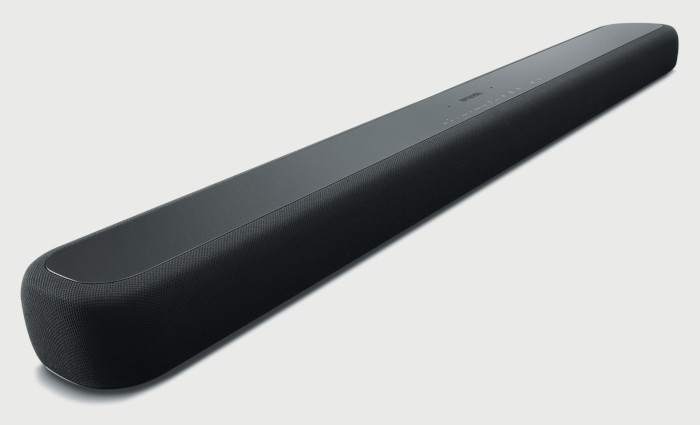 Minimalistic, but far from basic. With the YAS-109, you can experience trademark Yamaha quality sound for your favourite movies, music, and games - all from a sound bar that fits discreetly in front of your TV or rotated for a low-profile wall mount. Built-in Alexa voice control means managing your sound bar, smart home devices, and Amazon shopping list is as easy as asking. Setup is a breeze with a simple connection to your TV while Bluetooth lets you wirelessly stream music and more.
YAS-209 soundbar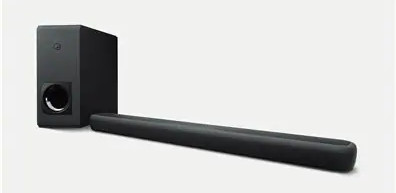 Level up your TV sound. Enhance your TV, movies and games with built-in Alexa voice control, DTS Virtual:X virtual 3D surround sound, a wireless subwoofer, and Bluetooth streaming all in a simple, sleek setup.
MusicCast 20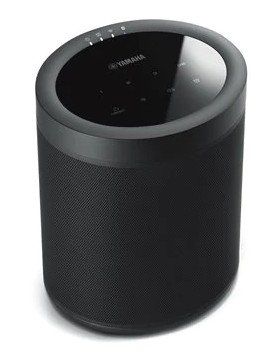 The MusicCast 20 delivers can be used as a standalone speaker, paired, or acting as surround speakers with a compatible MusicCast AV receiver or sound bar.
It's how we connect. The MusicCast 20 delivers versatile listening with ease - able to be used as a standalone speaker, paired, or acting as surround speakers with a compatible MusicCast AV receiver or sound bar. Product available from August
Music streaming services built-in
MusicCast multi-room technology
Amazon Alexa and Google Assistant voice control compatibility
High-Resolution Audio
Stereo pairing (requires 2 units)
Ability to be used as surround speakers with an AV receiver or sound bar
Soft-touch, simple presets for instant playback
Alarm
GT-5000
Referencing the turntables of the golden age of Hi-Fi, the GT-5000 includes a pure straight and short arm for absolute transparency and openness in sound, balanced signal path delivering purity in signal transmission and design reflective of the GT heritage.
C-5000 pre-amplifier
I n pursuit of the intangible musical quality that breathes life into high-fidelity audio, Yamaha presents the C-5000 pre-amplifier. From the concert stage to the home, Yamaha has drawn on its vast musical history to create an instrument capable of faithfully reproducing every nuance and emotion in the performance.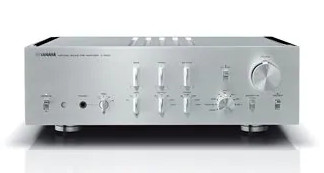 Perfectly balanced signal transmission
Floating balanced pre-amp
Symmetrical, folding-book circuit design
Low-impedance design
Rigid and precise design
Dual Toroidal Transformer