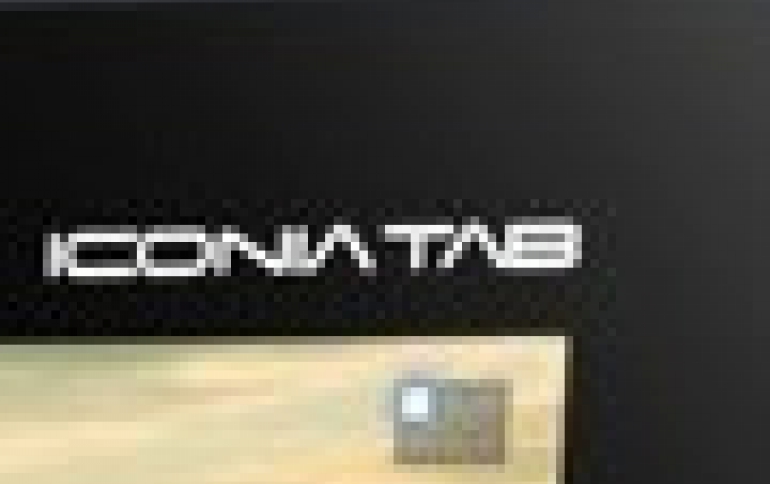 Acer Iconia Tab A200 Arriving This Month
Acer today announced availability of the Iconia Tab A200, the latest addition to Acer's line of full-featured Android tablets. The new 10.1-inch Iconia Tab A200 is a portable activity hub for gaming, e-books, movies, music, photography, social networking and more. Offered at a price of $329.99, the Iconia Tab A200 will be available in the U.S. on January 15.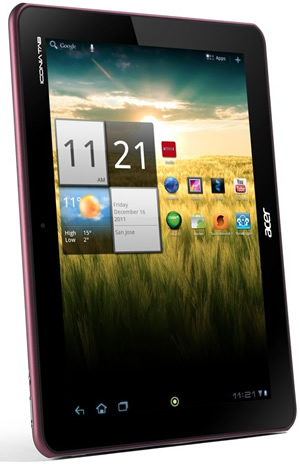 The new Acer Iconia Tab A200 tabletis loaded with the latest edition of Android Honeycomb 3.2 operating system, it is interactive with resizable app widgets and fun features. The Iconia Tab A200 also comes with a free upgrade to Android 4.0 (known as Ice Cream Sandwich), which will be available in mid-February.
The Iconia Tab A200 weighs 1.5 pounds. The tablet is wrapped in a slim, titanium gray-colored casing. On the front, the A200 showcases an HD multi-touch display featuring 1280 x 800 resolution.
The tablet is powerd by an NVIDIA Tegra 2 dual-core mobile processor and integrated GeForce GPU that allows users to enjoy HD gaming, 1080p video, Flash-based applications, faster browsing and multitasking.
Gamers will enjoy the preloaded Tegra Zone Android app, which allows users to search and download Android games that are optimized for NVIDIA Tegra powered tablets. The Iconia Tab A200's gaming experience is also supported by a six-axis motion sensing gyroscope, essential for high-precision gaming so actions and animations are more correctly performed.
Acer claims that Users can enjoy up to eight hours of cable-free battery life. The Iconia Tab A200 comes pre-loaded with apps like Kindle and Netflix. One tap on the Android Market allows users access to thousands of downloadable apps.
Expansion and connectivity options include a full-size USB 2.0 port for hooking up other devices and a MicroSD slot and micro-USB port for passing data. A two megapixel front-facing web camera enables face-to-face chats or quick snaps for still photos. For an enhanced social networking experience, the Iconia Tab A200 includes Acer SocialJogger, which consolidates Facebook, Twitter and more into one spot.
The Iconia Tab A200 improves multitasking with the unique interactive Acer Ring interface, allowing users to put their most commonly used applications into one easy spot. The tablet also features Screenshot, which captures web images, articles, Google Maps and even smiling faces from video calls.
cer clear.fi is installed on the Acer Iconia Tab A200 to connect with any other DLNA-compliant device. Clear.fi automatically connects all Acer devices on a network (smartphones, notebooks, desktops, HD media plays and storage devices) and gathers and organizes media files by type (video, music, photos, pre-recorded TV).
The Acer Iconia Tab A200 will be available in the U.S. on January 15 at national retail stores. The Acer Iconia Tab A200-10g16u with 16GB of memory has a manufactuerer's suggested retail price of $349.99, while the Acer Iconia Tab A200-10g08u with 8GB of memory has a manufacturer's suggested retail price of $329.99.