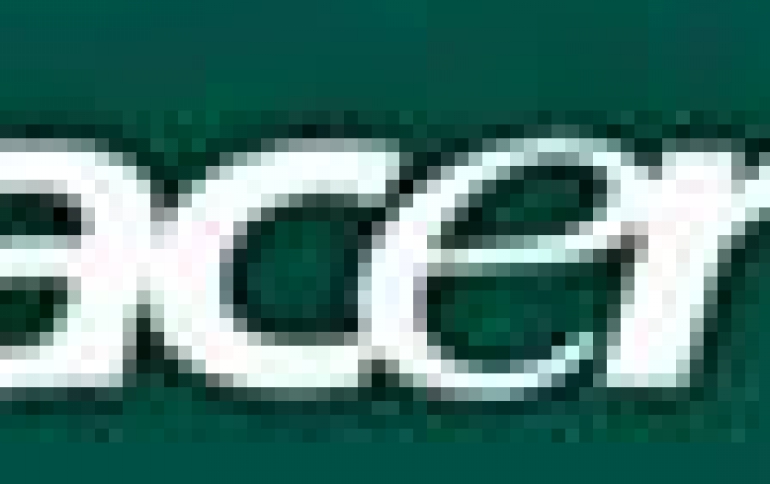 Acer to sell Foxconn and BenQ shares
Acer announced yesterday that it will sell 10 million shares it holds in Foxconn Electronics (the registered trade name of Hon Hai Precision Industry) and 125 million shares it holds in BenQ.
The sales are expected to result in an investment income of NT$3.12 billion for Acer, based on Foxconn's closing price of NT$119.50 and BenQ's closing price of NT$36.70 on the TAIEX yesterday.
Acer said that the goal of selling the shares is to increase its profitability in the second half of this year, as its first half net profits accounted for just 32.7% of its 2004 projection.
Acer may release its holdings from Foxconn's GDR (global depositary receipt) issue and sell BenQ's shares on the TAIEX and to some designated investors, according to market sources.
Acer currently holds a total of 190 million shares, or a 15% stake, in BenQ. After its planned sell off, Acer's stake in BenQ will be lowered to 5%. Stan Shih, chairman of Acer, said earlier that he personally will take up a portion of BenQ shares released from Acer to help stabilize BenQ's management.
From DigiTimes