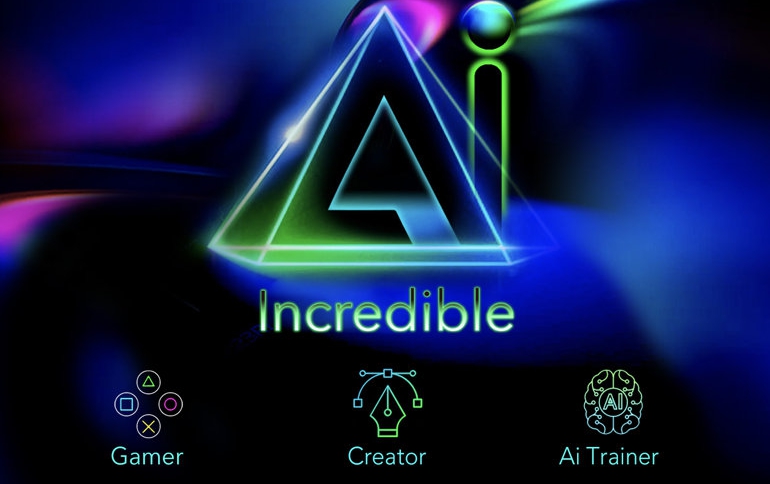 addlink Virtual Showcase 2023: Unveiling Innovative Storage and Memory Devices for Gamers, Creators, and AI Trainers
addlink Technology Co., Ltd, a global leader in digital storage solutions, is excited to announce the addlink Virtual Showcase 2023. This exciting online event will unveil a wide range of innovative storage and memory devices tailored to meet the unique needs of gamers, creators, and AI trainers. The addlink Virtual Showcase 2023 revolves around three key themes, offing comprehensive solutions for diverse user requirements. These themes encompass a full line of cutting-edge gaming storage solutions for gamers, high-performance and high-capacity options for creators, and the SSD and memory specifically designed to fulfill the demanding requirements of AI applications.
Accelerate Your Gaming Experience with AddGame G55 Gen5x4 SSD
The upcoming AddGame G55 Gen5x4 SSD is designed to optimize gaming performance for AMD's Ryzen 7000 Gen5x4 Gaming PCs. Leveraging the PCIe Gen5x4 host NVMe Interface, this SSD delivers remarkable sequential read/write speeds of up to 12,000MB/s and 11,000MB/s, respectively. Setting itself apart from competing Gen5x4 SSDs, the AddGame G55 SSD features a premium heatsink with tall vertical and cross-cutting fins. This ensures efficient cooling without noisy fans and guarantees exceptional storage performance for gaming PCs.
Ideal Storage Solution for Mobile Gaming and Creation: S91 2230 Gen4x4 SSD
The recently launched addlink S91 is an M.2 2230 Gen4x4 SSD offering impressive sequential read speeds of up to 5000MB/s. Available in capacities ranging from 512GB to 2TB, the S91 2230 SSD is the perfect upgrade choice for gamers seeking to enhance their Steam Deck and Asus Rog Ally game console. It also is an ideal solution for creators looking to elevate their Microsoft Surface or laptops with M.2 2230 SSD form factor.
Unleash the Full Potential of Your Mac Pro/Workstation with S95 8TB SSD
The addlink S95, Gen4x4 NVMe SSD, is now available in high capacities of up to 8TB. With exceptional read speeds of up to 7 GB/s, the S95 SSD empowers professionals to optimize their workflows, eliminating rendering delays for audio and video tasks. Witness the impressive performance achieved by a popular YouTuber who combined four addlink 8TB S95 SSD with a RAID card, creating a 32TB storage array for Mac Pro and AMD Threadripper workstations, delivering speeds of up to 14GB/s and 28GB/s, respectively. Say goodbye to storage limitations and experience unmatched performance.
Ultimate DDR5 AI PC Build: AddGame SPIDER S5
For AI Applications looking to build a DDR5 PC capable of running localization complex AI models like Stable Diffusion, the SPIDER S5 DDR5 Overclock memory is the ultimate choice. It is compatible with DDR5 motherboards and supports up to 64GB 2-channel kits for future AI PC upgrades (with the minimum requirement of 16GB DRAM for Stable Diffusion or Microsoft Jarvis). SPIDER S5 DDR5 memory supports XMP 3.0 and EXPO one-click overclocking features, delivering optimal performance without manual tuning. It's compatible with Intel's 12th and 13th generation processors and AMD's Ryzen 7000 DDR5 platform, making it a preferred memory option for AI applications and enthusiasts.
Join us at the addlink Virtual Showcase 2023, where we will unveil these innovative storage and memory devices designed for gamers, creators, and AI trainers. Experience the latest advancements in digital storage technology.
For more information and to participate in the addlink Virtual Showcase 2023, please visit our website: https://www.addlink.com.tw/aitrainer
Contact Information:
 addlink Official Website: https://www.addlink.com.tw/
 addlink Amazon Store: https://www.amazon.com/stores/AddlinkTechnologyCorp/page/D3E241AF-D60E-4...
Stay connected with us on social media:
 Facebook: https://www.facebook.com/addlinktechnology
 Instagram: https://www.instagram.com/addlink_technology/
 Twitter: https://twitter.com/addlinkchannel
 Youtube: https://www.youtube.com/channel/UCRqjZNqkgU9B-bB0fKXW3_w