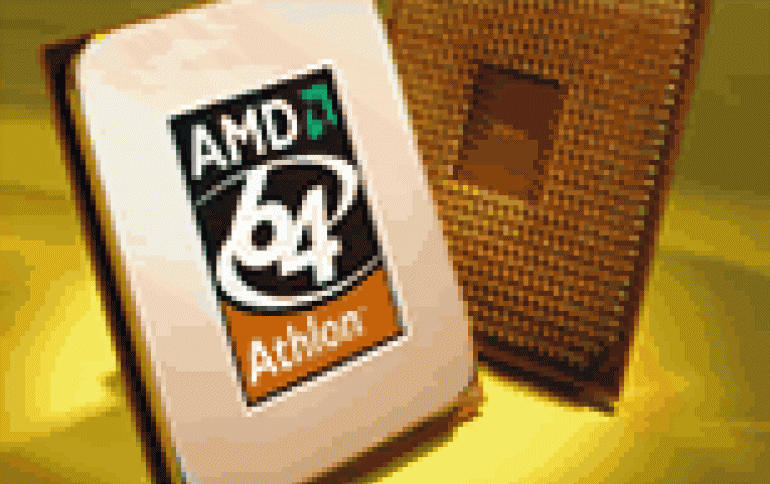 AMD announced Socket 939 correspondence with new Athlon 64 series
In computex Tipei AMD announced new Athlon 64 FX/Athlon 64 corresponding to the new CPU socket "Socket 939" with dual channel memory support. AMD also announced the 3800+ and 3700+ Athlon processors that will compete Intel's Prescott-T and Alderwood/Grantsdale 64bit processors.

The following speculations have been made regarding the prices of the new AMD processors when released on the Japanese market:

Athlon 64 FX-53 Socket 939 1MB 2.4GHz 91,885 yen (684 euro) Athlon 64 3800+ Socket 939 512KB 2.2GHz 82,800 yen (617 euro) Athlon 64 3700+ Socket 754 1MB 2.4GHz 81,650 yen (615 euro) Athlon 64 3500+ Socket 939 512KB 2GHz 57,500 yen (428 euro)

Furthermore, the new Athlon 64 processors will supporting a function called EVP (Enhanced Virus Protection), enabling hardware defense against the attack of a computer virus. Thereby, it said that the home and pro users can receive a big merit, and Microsoft explained that Opteron/Athlon 64 virus protection function will be supported by ServicePack2 of Windows XP.