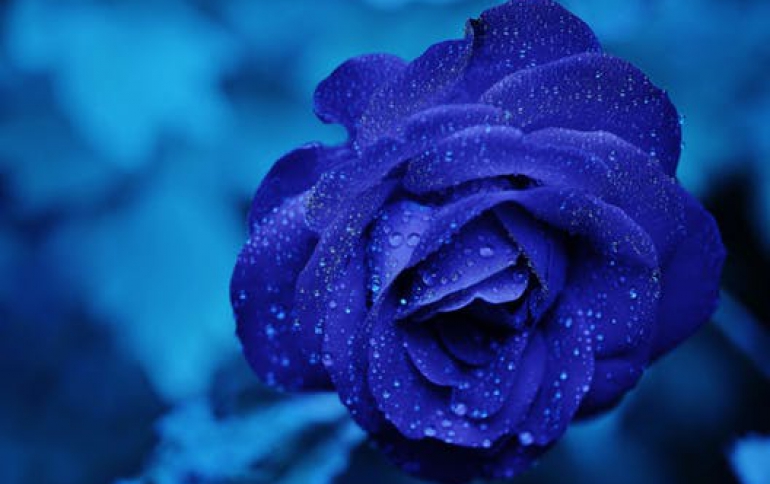 Apple announces iLife '04
Appleannounced iLife(TM) '04, the next generation of Apple's suite of digital lifestyle applications. iLife '04 features major new versions of iPhoto(TM), iMovie and iDVD(TM) and introduces GarageBand(TM), a new music application for Mac® for musicians and aspiring musicians alike. iLife '04 also features the recently-released iTunes® 4.2 digital music jukebox software which includes the iTunes Music Store digital music service.

GarageBand turns the Mac into a complete recording studio, allowing both novice and seasoned musicians alike to easily play, record and create amazing music using a remarkably simple interface. With GarageBand, recorded performances, digital audio and looping tracks can easily be arranged and edited like building blocks to create a song. GarageBand comes with more than 50 software instruments, including a premium-quality grand piano, that can be played and recorded with any USB or MIDI music keyboard. Over 1,000 professionally pre-recorded audio loops can be combined to make complete songs or backing tracks. Vocals and live instruments such as guitars can be recorded digitally via microphone or analog input. All these tracks can be edited and mixed together with over 200 pro-quality effects presets, including pro- quality effects such as reverb and echo, and the built-in expertise of professional recording engineers. With GarageBand's advanced modeling technology, guitar players have access to some of the most revered vintage amplifier sounds with six guitar amps, including clean jazz, arena rock and British invasion. GarageBand can also export completed songs to iTunes for burning to CD, encoding in MP3 or high quality AAC, transfer to iPod(TM) or for use in the other iLife applications.

iPhoto 4 now lets users scroll through and resize up to 25,000 photos in seconds to find exactly the photo they're looking for. New time-based photo organization gives users even easier access to their photos, and Smart Albums automatically organizes photos based on date, keyword or the user's own rating. New slideshows include cinematic transitions and controls for rotating, rating and deleting photos on the fly. With Rendezvous(TM) photo sharing, photos can easily be shared between computers across home networks.

iMovie 4 features editing directly in the timeline to make movie creation easier and faster. Users can select and edit multiple clips simultaneously to modify and render clips faster and more efficiently. With graphical audio waveforms and live audio scrubbing, users can find specific edit points in audio tracks, and alignment guides make it easy to precisely sync video and audio. Live video can be imported directly from an iSight(TM) camera to the clips panel. iMovie 4 also makes it simple to share movies over the Internet via email or web with a .Mac HomePage, and users can take movies with them when they travel with a compatible Bluetooth mobile phone or PDA.

iDVD 4 includes 20 new Hollywood-style themes, many with intro movies and sub-menus, that can be personalized with music, photos and movies for truly original DVDs. Movies from iMovie, photos from iPhoto and music from iTunes or GarageBand can be added directly to a DVD via the media browser, and enhanced photo slideshows can include cinematic transitions and iTunes playlists. The DVD Map provides an overview of entire DVD projects, and professional-quality encoding can fit over two hours of video on a single DVD.

iLife '04 also includes the latest version of iTunes, the world's best digital music jukebox software with the iTunes Music Store inside. iTunes allows users to import music from CDs, legally download music for just 99 cents per track, organize and mix the music in their digital music libraries into custom playlists, burn custom CDs or take their entire music collection with them on their iPod. The pioneering iTunes Music Store, iTunes digital music jukebox software and market-leading iPod portable digital music player provide a complete solution for music fans to buy, manage and listen to their digital music collections anywhere.

Pricing & Availability

iLife '04 will be available on January 16 for a suggested retail price of $49 (US) through the Apple Store® (www.apple.com), Apple's retail stores and Apple Authorized Resellers. The iLife '04 applications will also be included with all new Macs. An iLife Up-To-Date upgrade package is available to all customers who purchase a new Mac on or after January 6 that does not include iLife '04. The iLife Up-To-Date package is available for a shipping and handling fee of $19.95 (US). iTunes version 4.2 is currently available as a free download at www.apple.com.

iLife requires Mac OS® X v10.2.6 or later, QuickTime® 6.4 or later, a Macintosh® computer with PowerPC G3, G4, or G5 processor, 256MB or more physical RAM and a 1024x768 or larger display. A 600 MHz G3 processor or faster is required for GarageBand and a G4 or G5 processor is required for GarageBand software instruments. An Apple SuperDrive(TM) or 733 MHz G4 processor is required for iDVD and a SuperDrive is required to burn DVDs.