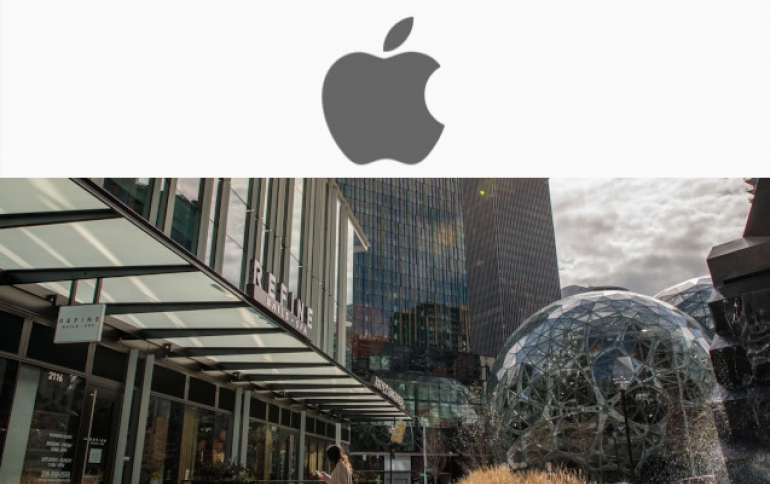 Apple Closes All retail Stores in the US, Amazon Prioritizes Essential Orders
Apple said on Tuesday it is closing all its retail stores in the United States until further notice.
On Saturday, the company announced that it was closing retail stores globally, except in Greater China, for the next two weeks due to the coronavirus.
Separately, Amazon.com Inc. said it is prioritizing the stocking of household staples and medical supplies as it struggles to deal with a surge in demand for online orders from customers avoiding stores during the coronavirus pandemic.
"We believe our role serving customers and the community during this time is a critical one, and we want to make sure our customers can get the items they need, when they need them. As COVID-19 has spread, we've recently seen an increase in people shopping online which has had an impact on how we serve our customers. So in the short term, we are making the decision to temporarily prioritize household staples, medical supplies and other high demand products coming into our fulfillment centers so we can more quickly receive, restock and ship these products to customers. We are working around the clock with our selling partners to ensure availability of these essential products, and continue to bring on additional capacity to deliver customer orders."
Amazon is also telling third-party sellers that it won't accept shipments from them in other product categories through at least April 5. Amazon said it was taking a similar approach with the big brands it buys directly from.
"We understand this is a change for our selling partners and appreciate their understanding as we temporarily prioritize these products for customers," an Amazon said. Products already on their way to Amazon warehouses will be accepted, he said.
The new prioritization applies to restocking, not Amazon's shipments of items already sitting on warehouse shelves.