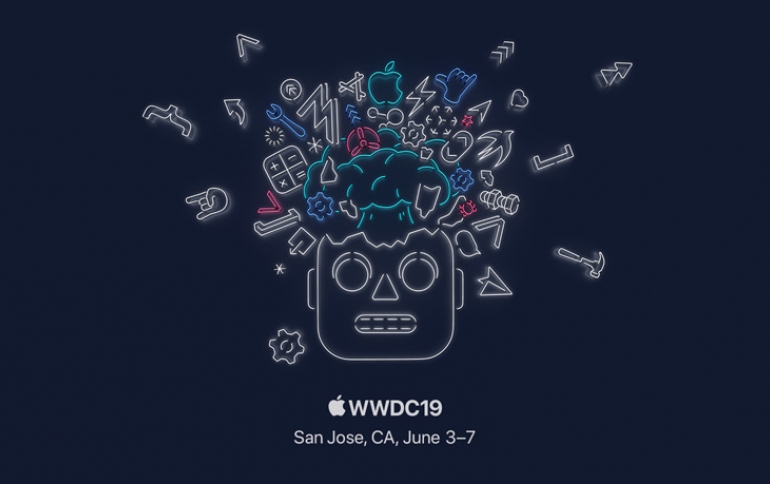 Apple's Annual Worldwide Developers Conference to Held June 3-7 in San Jose
Apple will host its annual Worldwide Developers Conference in San Jose from June 3 through June 7 at the McEnery Convention Center.
Now in its 30th year, Apple's biggest event will bring together developers from around the world. With more than 1.4 billion devices now running iOS, macOS, watchOS or tvOS, WWDC 2019 will give attendees insight into the future of these platforms and work alongside the Apple engineers behind the technologies and frameworks developers rely on.
This year's program will feature technical sessions, hands-on labs and guest speakers.
Developers can apply for tickets today through March 20 at 5 p.m. PDT through the WWDC website. Developers will be notified of their application status by March 21 at 5 p.m. PDT. Developers and Apple enthusiasts everywhere can live-stream the conference on the WWDC app for iPhone, iPad and Apple TV as well as through the Apple Developer website.
Tickets cost $1,599 each.
The event is the second announced by Apple so far this year. It's holding an event in Cupertino, California, on March 25 to announce video-streaming and magazine subscription services.
Apple generally wants to make it easier for software coders to create tools, games and other applications for its main devices. In the following years, Apple wants to offer developers the tools to build an app once and have it work on the iPhone, iPad and Mac computers. That should spur the creation of new software, increasing the utility of the company's gadgets.
Each new app is another revenue opportunity for Apple because it takes a cut of many app-related purchases and subscriptions. The company has positioned its services division as a major growth area.
At WWDC 2019, Apple plans to let developers port their iPad apps to Mac computers via a new software development kit that the company will release as early as June. In 2020, Apple plans to expand the kit so iPhone applications can be converted into Mac apps in the same way.
By 2021, developers will be able to merge iPhone, iPad, and Mac applications into one app. This means developers won't have to submit their work to different Apple App Stores, allowing iOS apps to be downloaded directly from Mac computers.
Apple is also planning to merge more of the underpinnings of its hardware. Currently, iPhones and iPads are powered by Apple processors, while Macs use Intel chips. Apple plans to start transitioning some Macs to its own chips as early as 2020.