Asus A8V motherboard preview
2. Page 2
ASUS A8V Preview - Page 2
- The Board
Below you can see the board layout. There are 5 PCI slots, 1 AGP 8X/4X, 4 DIMMs for PC3200 memory, 2 IDE channels, 1 Floppy connector, 4 SATA connectors and the IDE channel supported by the Promise on-board controller.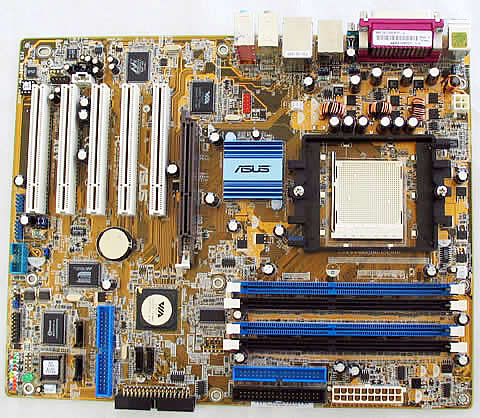 Removing the ASUS heat sink reveals the VIA K8T800Pro. There is no any extra cooling fan here, supposing the heat sink is enough for the VIA chipset. On the right you can easily recognize the CPU socket 939, and the plastic base for the retail AMD Athlon 64 cooling fan.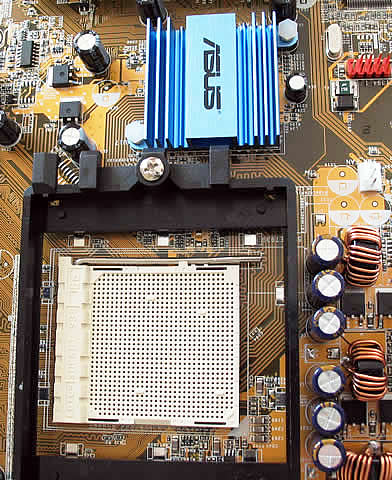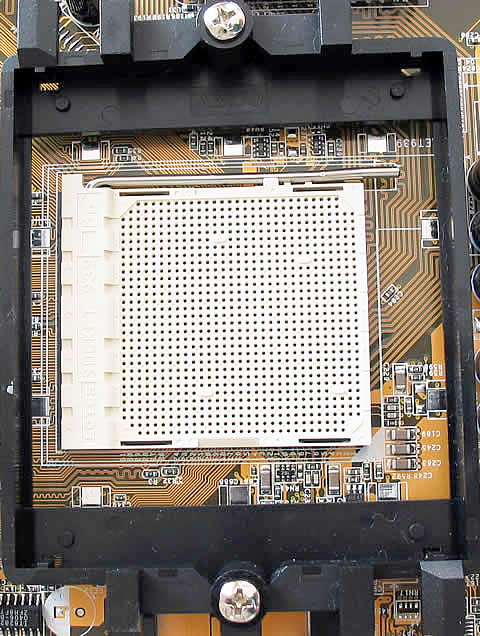 On the right bottom side of the board you can see the VIA VT8237 chipset, the Promise SATA controller, the floppy connector, the serial port 2 connector, the game/midi connector, and the additional USB 2.0 headers.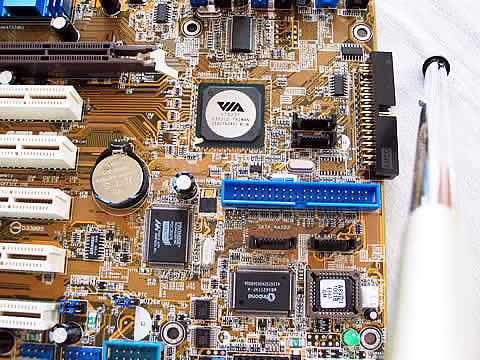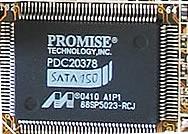 Right next to the PCI slots there is another VIA chipset (VT6307 for Firewire), the internal audio connectors and the IEEE1394 connector pins (red):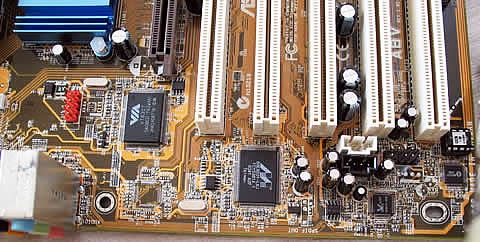 The back panel includes the usual connectors and an optical/coaxial S/PDIF output :

The stability of the CPU cooling fan is ensured by a metal base available on the other side of board.
- First impression
ASUS has a long tradition in the PC main board market and we always expect qualitative parts by this brand. The ASUS A8V offers all those basic features that a power user would expect from a motherboard and additionally the included Wi-Fi 802.11g is definitely an advantage of the kit. The question here would be whether AMD took the right decision when decided to change the CPU socket kit. The first performance benchmarks with the new Athlon 64/64FX (socket 939) will answer our questions soon. Stay tuned!