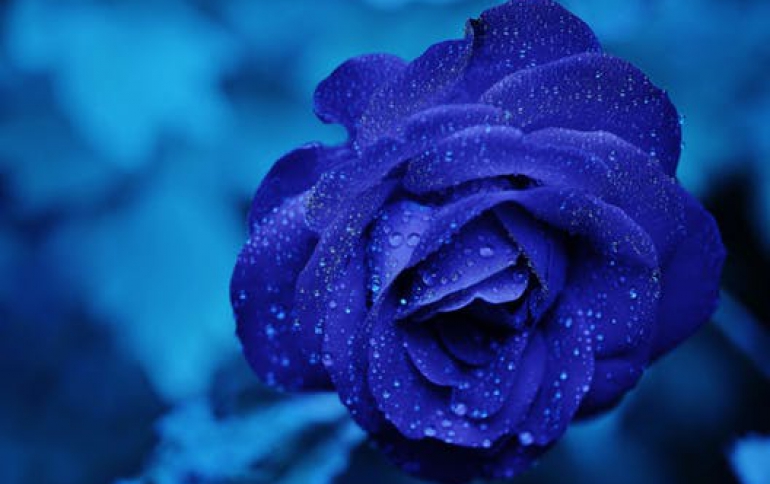 ASUS Announces the BRT-AC828 802.11ac Router, New Xonar U7 MkII External Sound Card
ASUS today announced two new products: the BRT-AC828 AC2600-class dual-band 802.11ac wireless router and the Xonar U7 MKII, a USB sound card.
The BRT-AC828 features ASUS AiRadar, which combines beamforming with the four external antennas to ensure powerful Wi-Fi - with combined speeds of up to 2534 Mbps. The router is equipped with dual Gigabit WAN ports that offer up to 2 Gbps aggregated bandwidth, with automatic failover in the case of interruption to one of the internet connections. Other business-focused features include a secure Wi-Fi portal for customers, simplified device management using Device Grouping, and a RADIUS server for secure authentication and user administration.
Supporting up to 250 simultaneous Wi-Fi connections, BRT-AC828 can handle even the heaviest usage requirements, and the MU-MIMO technology allows multiple MU-MIMO-compatible clients to work at full speed.
There is also the option of connecting a 4G LTE dongle to the USB 3.0 port for use as a primary or secondary WAN, adding even more versatility.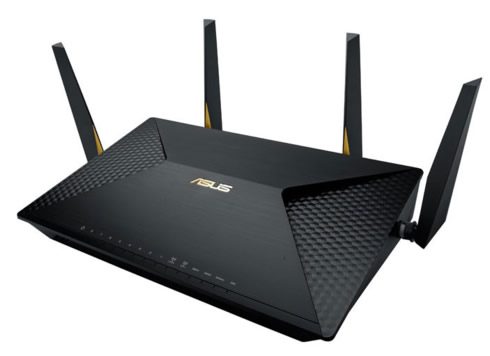 The ASUS BRT-AC828 also incorporates the ASUS AiProtection feature with exclusive Trend Micro technology, which uses real-time network monitoring to detect malware, viruses and other intrusions before it reaches the network devices. The integrated IPsec virtual private network (VPN) - with its hardware encryption engine - is a secure way for employees to access the company's internal network from home or from another remote location. Virtual LAN (VLAN) support enables IT managers to manage the networks for different departments within a company.
For fast onboard storage, ASUS BRT-AC828 includes a built-in M.2 storage slot that accepts an M.2 SSD module. This can be configured as a built-in mini-NAS for backup and file storage by plugging in a suitable M.2 SATA SSD.
Xonar U7 MkII External Sound Card
ASUS' new Xonar U7 MKII is a USB sound card and headphone amplifier. The compact Xonar U7 MKII is an upgraded version of the Xonar U7 and features true 7.1-channel,192kHz/24-bit high-definition (HD) surround-sound output. Xonar U7 MKII comes with ASUS Sonic Studio, a software utility with a single-screen interface that provides control over a wide range of audio features, and Sonic Radar Pro, a feature for gamers that visually maps in-game sounds in first-person shooter (FPS) games to provide a competitive advantage.
ASUS Xonar U7 MKII retains the compact USB-powered design that was a highlight of the original Xonar U7 and delivers 7.1-channel, 192kHz/24-bit HD audio. With a Cirrus Logic CS4398 digital-to-analog converter (DAC) and ASUS Hyper Grounding technology, Xonar U7 MKII has a 114dB signal-to-noise ratio (SNR).
ASUS Xonar U7 MKII can be used for gaming and media streaming with dedicated headphone and microphone controls that let users make instant audio adjustments without interrupting their game or entertainment. The master volume control knob doubles as an output selector, so users can keep their speakers and headphones connected and switch between them with a click of a button.
Specifications:
Output signal-to-noise ratio (A-weighted): Up to 114dB
Input signal-to-noise ratio (A-weighted): 110dB
Output total harmonic distortion + noise at 1khz (A-weighted): Up to 0.0006% (104dB)
Input total harmonic distortion + noise at 1kHz (A-weighted): Up to 0.001% (-100dB)
Frequency response (-3dB, 24-bit/96kHz input ): <10Hz to 46kHz
Output/input full-scale voltage:
Rear output (Speaker) 1Vrms (2.828 Vp-p)
Headphone 1.3Vrms (3.677 Vp-p)
Line-in 1Vrms (3.677Vp-p)
Bus Compatibility: USB audio class, USB audio class 2.0 for all functions, USB audio class 1.0 for playback
Main Chipset (Audio processor): CMedia CMI6632AX High-performance sound processor (Max. 192KHz/24-bit)
D-A converter (digital sources): 1 x Cirrus CS4398 (120dB SNR, Max. 192kHz/24-bit), 1 x Cirrus CS4362 (114dB
SNR, Max. 192kHz/24-bit)
A-D converter (analog input): 1x Cirrus CS5361 (114dB SNR, Max. 192kHz/24-bit)
Analog playback sample rate and resolution: 44.1K/48K/88.2K/96K/172.4K/192KHz @ 16/24-bit
Analog recording sample rate and resolution: 44.1K/48K/88.2K/96KHz/172.4K/192K @ 16/24-bit
S/PDIF digital output: 44.1K/48K/88.2K/96K/172.4K/192KHz @ 16/24-bit
ASIO 2.0 driver support: 44.1K/48K/88.2K/96K/172.4K/192KHz @ 16/24-bit
Operating system support: Windows 10/8.1/7(32/64-bit)