ASUS Confirms Launch of EN7800GT Dual
Asus confirmed the release of dual-chip GeForce 7800 GT-based graphics card. The product will be powered by two identical 7800GT GPUs, attached on a single PCB. The EN7800GT Dual will be available mid October in limited quantities and will cost slightly more than 2 GTs.
Asus had announced a prototype dual-GPU card based on the NVIDIA 6800-series chips some months ago, but the card was cancelled and it never reached the market, in the light of NVIDIA GeForce 7800 GTX launch.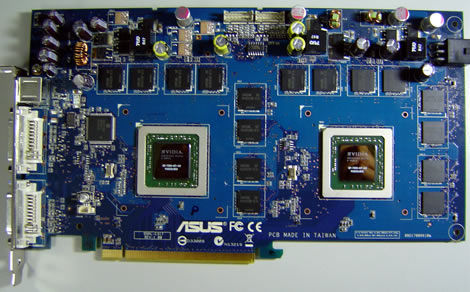 Although the EN7800GT Dual may sound as an expensive buy, most users could find the price justifiable, since this prestigious product will be a limited edition. Asus will manufacture only 2,000 pieces, and each card has a unique ID number on it.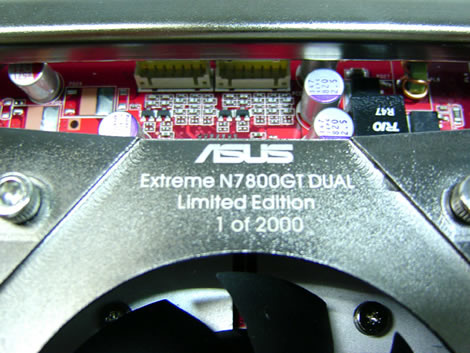 The EN7800GT can be powered either from an exclusive power supply unit provided in the retail package, or from a usual 300W or 350W PC power supply. However, in order to take advantage of the card's capabilities and maintain stability at extreme operation conditions (i.e. overclocking), it is recommended to power the card through the provided Asus' PSU or even use a 500W PC PSU. Note that a high efficiency and quality 500W PSU costs $70 more than a 300W PSU, so the extra cost of the EN7800GT might be worthy.
The card is equipped with a large heat sink and a rather stylish cooling fan cover, as illustrated below.
ASUS EN7800GT Dual is based on two GeForce 7800 GT graphics processing units each equipped with 256MB of GDDR3 memory (1.6 ns), manufactured by Samsung. The TV decoder chipset of the card is manufactured by Philips. The board features two DVI-I outputs.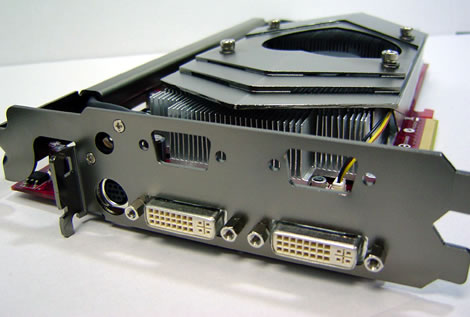 NVIDIA's GeForce 7800 GT graphics chip features 20 pixel and 7 vertex processors enabled. By contrast, its more powerful predecessor – NVIDIA GeForce 7800 GTX – comes with G70 chip that features 24 and 8 pixel and vertex pipelines respectively.
With less than €1000, Asus offers a concept alternative to SLI, which is also competitive in terms of performance. The first benchmark results indicate an impressive performance, with the 3D Mark 03 score to reach the 27203, while the 3D Mark 05 software showed a score of 11138. For the specific test, the core clock of the device was set to 489 MHz, and the memory clock at 1358 MHz.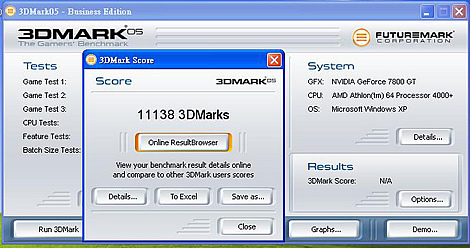 The EN7800GT Dual will be available mid October. Samples are expected to be available earlier.