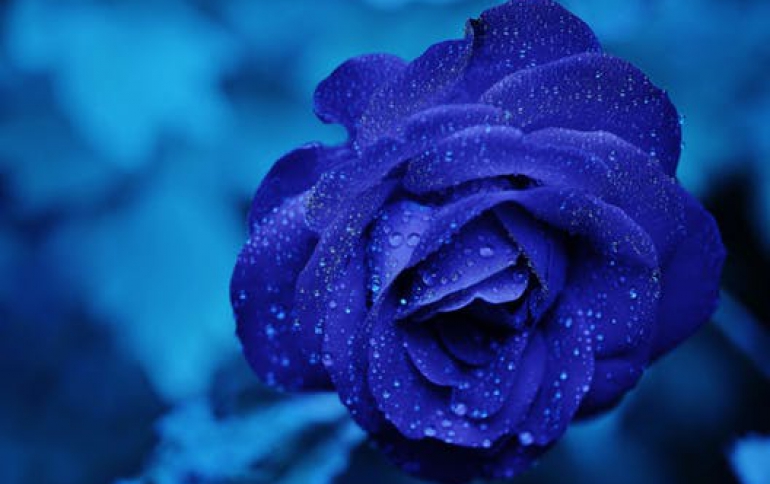 ASUS Introduces the Redesigned Eee PC 1002HA Netbook
Asus announced the newest member of its Eee PC family ? the Eee PC 1002HA. The 1002HA was designed for maximum mobility, and weighs just 2.6lbs. while measuring 1-inch thick. ASUS chose to use brushed aluminum for both the LCD and the palm rests, which allows the 1002HA to feel solid despite its thin stature.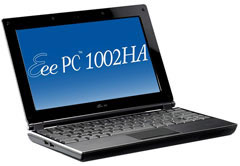 The 10002HA features ASUS? exclusive Super Hybrid Engine (SHE) technology, allowing consumers to lower the CPU clock speed for maximum battery life or crank up the clock speed for maximum performance. The various state of performance options can be cycled through the touch of a button above the keyboard.
In addition to its 160GB of primary storage, the 1002HA also includes 10GB of online storage via ASUS Eee Online Storage. This service allows users to share files with anyone, and backup important documents anywhere there is Internet access.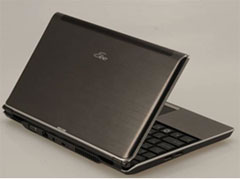 As the original netbook, the Eee PC features the latest wireless technology, including support for Bluetooth and 80211.n Wi-Fi, which is six times faster than standard 80211.g speeds.
The ASUS Eee PC family uses a custom-made, polymer battery that boasts two high-capacity cells offering 4200mAh for up to five hours of unplugged computing time.
The Eee PC 1002HA will launch in the US on December 1st, 2008 with an MSRP of $499.