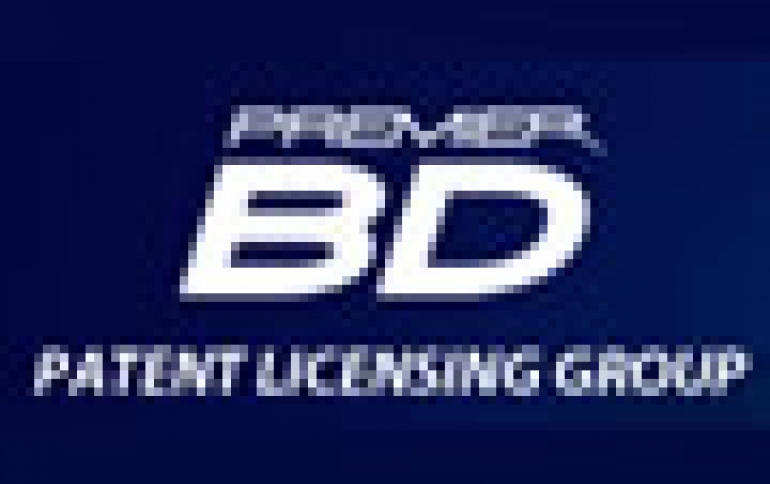 BD4C Licensing Group Remaned To PREMIER BD
The BD4C Licensing Group has changed its name to PREMIER BD. PREMIER BD consists of six leaders in technology research and development: Columbia Technology Ventures, Disney Enterprises, Mitsubishi Electric, Technicolor, Toshiba, and Warner Bros. Home Entertainment.

PREMIER BD offers a worldwide "portfolio" license for Blu-ray and DVD patents essential to make, use and sell BD decoders, BD encoders, BD players, BD read-only discs, BD recordable discs, BD drives, BD/DVD hybrid discs, and BD recorders, including BD Products that incorporate BD functionality.

PREMIER BD's members have authorized Toshiba to act as Licensor in licensing their essential BD and DVD patents as part of this joint licensing program.