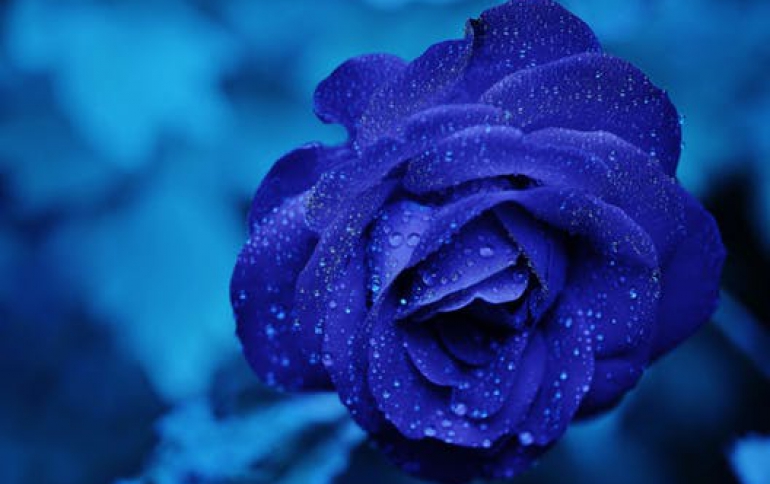 BlackBerry to Spark Secure Hyperconnectivity with New EoT Platform
BlackBerry today unveiled BlackBerry Spark, an Enterprise of Things (EoT) platform designed and built for ultra-secure hyperconnectivity from the kernel to the edge.
The platform allows OEMs to make autonomous vehicles and industrial equipment which must have the highest levels of security and safety-certification, as well as consumer-friendly interfaces to complex processes and artificial intelligence (AI), such as voice-activated speakers with privacy protection designed in at the start.
Using the platform, enterprises will be able to leverage AI and manage smart 'things' regardless of operating system (i.e., Android, iOS, Linux, QNX and Windows) via a single pane of glass, as well as snap-in existing platform services such as Android Things, AWS, Azure, and Watson.
And, as the workforce continues to evolve, BlackBerry Spark will provide end users with the flexibility to move between their personal and work profiles.
BlackBerry Spark has been designed and built for ultra-security and industry-specific safety-certifications, such as ISO 26262 in automobiles. As an open and extensible platform, BlackBerry Spark ships ready to "snap-in" IoT and other solutions from AWS, Baidu, Google, Microsoft, NVIDIA, Qualcomm, and Samsung.
BlackBerry Spark customers will be able take advantage of hyperconnectivity. For example, in a hospital, a patient's slowing heartbeat can trigger an alert to the right medical team and simultaneously prepare the patient's room for emergency care. This includes automatically raising the bed to the right level, starting up a ventilator or pump to deliver prescribed treatments, and bringing elevators to the floors where key personnel are located.
"By combining hyperconnectivity with ultra-security and privacy, BlackBerry Spark is the indispensable component of a paradigm shift to 'things-first' which holds even greater potential to reshape society. The ultimate outcome of this inevitable convergence of ubiquitous mobility and computing power will likely turn on the cybersecurity decisions we make collectively over the next few years," said said John Chen, Executive Chairman and CEO, BlackBerry.
BlackBerry Spark includes FIPS-validated, app-level, AES 256-bit encryption to ensure data is always protected on a device, across the mobile network and into a company's infrastructure. In fact, BlackBerry is the only EoT platform provider to achieve Common Criteria EAL4+ for both iOS and Android.
BlackBerry also today announced new software and services as part of BlackBerry Spark.
New services and capabilities part of BlackBerry Spark include:
Contextual device management for AWS IoT. The platform enables enterprises to add consumer and business devices into a corporate network by applying policies and management controls.
Manufacturing Service for IoT Device OEMs. Available today, BlackBerry will enable OEMs to establish a BlackBerry Secure hardware root of trust from their own assembly line. As part of the service, BlackBerry will provide a remote and secure workstation - connected to the BlackBerry Network Operations Center (NOC) - that will provision and assign secure tokens and certificates.
Expanded BRIDGE capabilities. BlackBerry has extended the capabilities of its solution, BlackBerry Enterprise BRIDGE, to provide customers with the ability to access, edit and save Microsoft Office 365 files from applications in the BlackBerry Dynamics container.
BlackBerry UEM notifications. IT administrators can now manage compliance and security by ensuring real-time alerts don't get lost, with the ability to send notifications through multiple-channels, including phone, text and email, from a single system. With BlackBerry UEM notifications, admins can receive within minutes,a record of who was contacted and proof the notifications were received.
BlackBerry Secure Global Directory. Faster, secure messaging between individuals working at different organizations through the new BlackBerry Secure Global Directory. This capability allows someone to see the contact information of a person outside of their organization within their directory and communicate with them securely via BBM Enterprise.
iManage integration with BlackBerry Workspaces. Lawyers can now apply revocable digital rights management (DRM) protection to documents shared with opposing counsel via iManage.
Spark Intelligent Security. A new service to create digital identities based on continuous, contextual authentication. This innovation uses a range of factors, such as geographic location, biometrics, time, and usage to decide what level of access should be granted to an employee or contractor profile at any given moment. And, because BlackBerry Spark integrates seamlessly with other identity providers and systems, the data can be securely and easily shared.
IoT Mashups. BlackBerry Spark is technology agnostic which allows it to mashup a wide range of applications and use cases. For example, emergency alerts can now be triggered using facial recognition with BlackBerry AtHoc and IBM Watson.
Intelligent transportation systems. With the integration of BlackBerry AtHoc, BlackBerry Radar customers will be able to improve productivity, compliance, security, and driver satisfaction via real-time alerts on a range-of factors. This may include weather, port congestion, and exact location of pick-ups with the integration of BlackBerry AtHoc and BlackBerry Radar.
The BlackBerry Spark platform will be available by the end of the year.