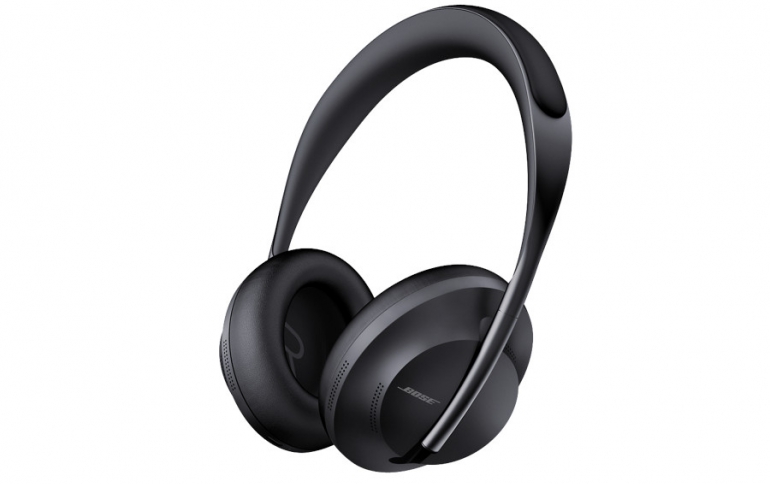 Bose Noise Cancelling Headphones 700 Coming this Year
Bose introduces the Bose Noise Cancelling Headphones 700.
Smarter and more capable than anything than te company has done before, the new headphones are coming this year for $400.
Bose says you can think the new headphones as smart headphones that let you keep your head up to the world with easy access to voice assistants. Or take a call with the most powerful microphone system for voice pickup. And then there's Bose AR, an audio augmented reality platform that makes "new audio experiences" possible. Bose AR is an audio augmented reality platform that helps you stay connected to your digital world and stay engaged in the physical world at the same time. Bose AR-enabled products have motion sensors embedded inside that can detect your head orientation and body movement while you wear them. Bose AR-enhanced apps can then use this information along with location data from your mobile device to offer you audio content tailored to where you are and what you're doing.
Bose Headphones 700 feature a four-microphone system that picks up and isolates your voice while cancelling the noise around you. They are optimized for the Google Assistant and Amazon Alexa, so you can choose the right service for you in the Bose Music app. To activate your voice assistant, you press a button on the right earcup.
With Bose Headphones 700, you can personalize your environment with 11 levels of noise cancellation. As you increase the noise cancellation, you incrementally minimize the distractions you hear in loud places. Or, decrease it to the point where you hear the world as if you weren't wearing active noise cancelling headphones at all.
For quick interruptions, press a button for Conversation Mode to pause the music and let surrounding noise in.
Dimensions/weight
Headphones:8" x 6.5" W x 2" D (0.56 lbs)
Carrying case:8.6" x 7" W x 2.4" D (6.25 oz)
Audio cable:42 in
USB cable:20 in
Additional details
Bluetooth range: Up to 33 ft (10 m)
Battery charging time: Up to 2.5 hours
Quick charge time: 15 min for 3.5 hours
Battery life: Up to 20 hours