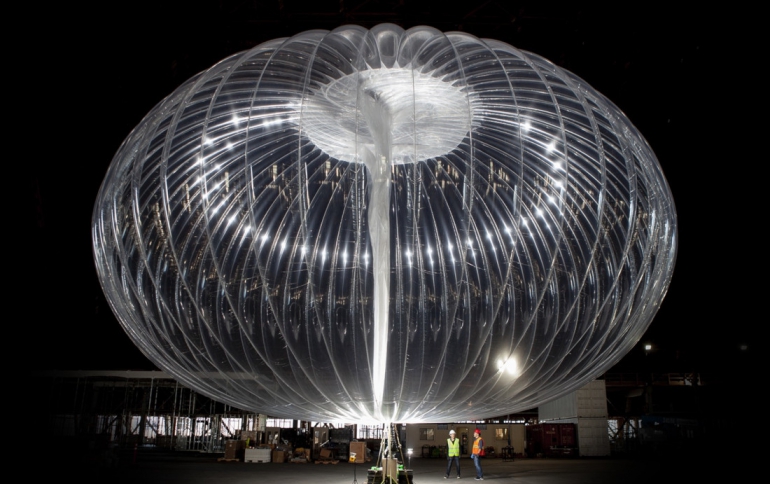 Loon Balloons Provided Connectivity in Peru Area
Alphabet's Loon has responded to the magnitude 8.0 earthquake that struck the Peru region on Sunday morning by re-directing a group of balloons to the impacted area, in order to serve LTE to users.
Over the past few months, Loon has been in negotiations with Telefónica on a commercial contract that would utilize the company's balloons to extend mobile internet access to unserved and underserved areas of Peru, specifically remote parts of the Amazon region. In the past month, Loon begun installing infrastructure and intermittently testing with balloons serving LTE over the region.
Loon said it responded to Sunday's earthquake disaster in the region and managed to begin providing service in about 48 hours, using the already deployed building blocks of the Loon network.
Before Loon can begin providing service, ground infrastructure should be installed and be integrated with a mobile network operator's (MNO) network. In addition, Loon has to secure regulatory and overflights approvals, and of course launch balloons and navigate them to a desired location.
The promise of Loon is to provide service to the billions of people who need it every day, not just when a disaster hits. The company is working to launch commercial service later this year, including in Africa, that will bring mobile internet access to unserved and underserved communities.