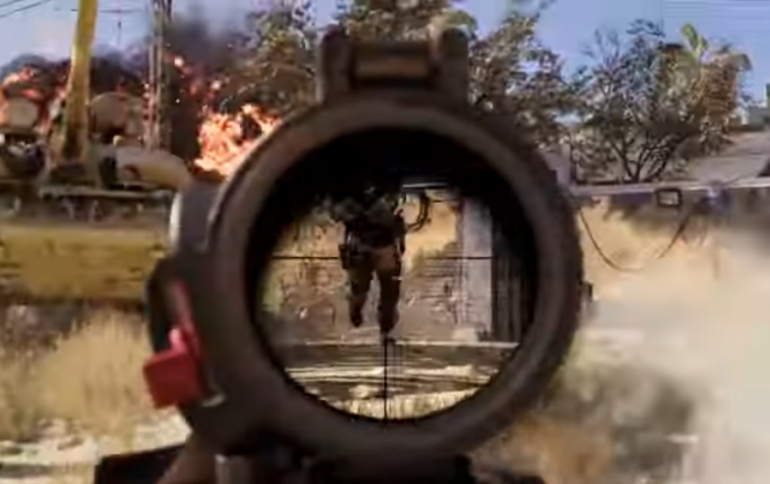 Call of Duty: Modern Warfare System Requirements
Ahead of its October 25 release, NVIDIA has released the system requirements for "Call of Duty: Modern Warfare."
The game is expected to feature NVIDIA RTX real-time ray-tracing at launch, along with support for NVIDIA Highlights and Ansel. The game supports Windows 7, and isn't restricted to Windows 10. It requires 175 GB of disk space. The bare minimum system requirements for a 1080p experience includes 8 GB of RAM, Intel Core i3-4130 or AMD FX-6300 processors, and GeForce GTX 670 or current-gen GTX 1650 graphics.
The recommended system requirements for 1080p 60 FPS without ray-tracing are Core i5-2500K or Ryzen 5 1600X processor, 12 GB of RAM, and either GTX 970 or current-gen GTX 1660 graphics. For 1080p 60 FPS with ray-tracing, the requirements climb up to RTX 2060 graphics. At the same resolution with 144 FPS frame-rate, "High" preset, and "competitive" performance that won't let you down in an online MP situation, you'll need at least a GeForce RTX 2070 Super, 16 GB of system RAM, and either Core i7-8700K or Ryzen 7 1800X processor. For 4K 60 FPS with ray-tracing, you'll need at least an RTX 2080 Super graphics card, and either Core i7-9700K or Ryzen 7 2700X processor.