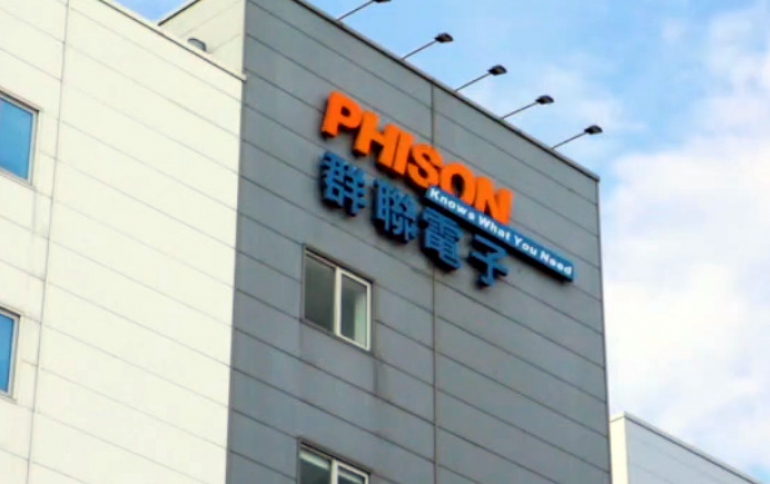 CES: Phison Demonstrates 4-Bits Per Cell QLC SSDs with PCIe Gen 4x4 and SATA Mainstream Performance
Phison Electronics is demonstrating mainstream performance using 4-bits per cell QLC NAND flash controllers and SSDs at the Consumer Electronics Show 2020 (CES) in Las Vegas.
Phison is showcasing the addition of support for QLC NAND to its already shipping E16 PCIe Gen 4x4, E12 PCIe Gen 3x4, and S12 SATA controllers that use TLC NAND. Phison's approach leverages successful controllers that were qualified by tier-1 OEMs, are in mass production now, and extends new SSD designs to utilize either TLC or QLC NAND. Phison's proprietary QLC NAND controller technology enables higher SSD capacities in industry standard form factors while meeting the performance demands of mainstream applications.
Phison's flagship E16 series controller for PCIe Gen 4x4 NVMe SSDs can achieve up to 4TB in capacity with QLC NAND and reaches speeds of 4.9 GB/s for sequential reads and 3.8GB/s for sequential writes. The E12 series controller enables PCIe Gen 3x4 NVMe SSDs and has a capacity of up to 8TB and speeds of 3.4GB/s sequential reads, 3.0 GB/s sequential writes with QLC NAND. For the SATA interface, Phison is also demonstrating the S12 controller series SSDs with up to 16TB using QLC NAND and performance at 550MB/s sequential reads and 530MB/s sequential writes. Phison's DRAM-less S13T controllers enable smaller form factors, have a capacity of up to 2TB, and operate at 550MB/s sequential reads and 500MB/s sequential writes.
Phison is also demonstrating its QLC enabled removable storage solutions for microSD, USB 3.2, and Thunderbolt 3, showing impressive performance on all of the interfaces.