Chapter 2: Fortnite' Back Online With A New Map
Fortnite is finally back online from its black hole and debuts a new map and a lot of other additions.
The Chapter 2, Season 1 brings a completely redesigned map, offering games a whole bunch of new areas to explore and discover. Initially, the map is blacked out until you visit the new areas.
The new island has plenty of forests, mountains, and lakes to explore, but much fewer city or urban locales.
During gameplay, you can now swim and go under water and there are boats. The UI has changed, you get new models of base guns and you cal even go fishing for loot. New weapons include a common variant of the rocket launcher, and a brand-new semi-automatic pistol, and you're also able to better hide now, ducking in haystacks or dumpsters.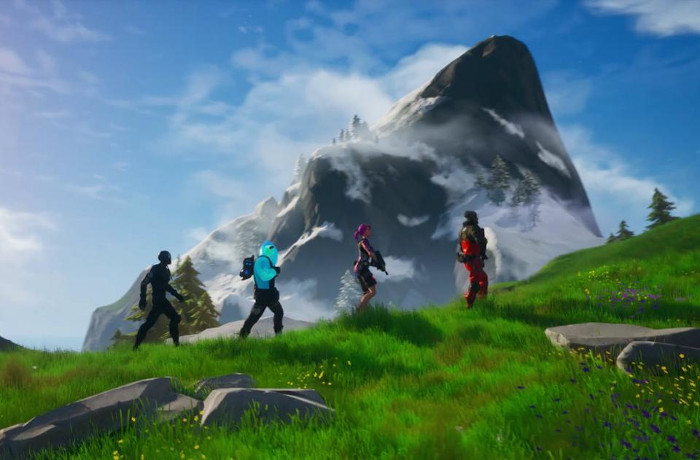 When you open up a match, you'll see new default skins, saying goodbye to the ones that we've played with for over a year. The characters remain, but they're wearing different clothes.
Chapter 2 also brings progression changes. You now earn experience for all sorts of things besides killing people, like harvesting materials or opening chests. There are also medals tied to specific actions that you can use to fill out a match-long "punchcard".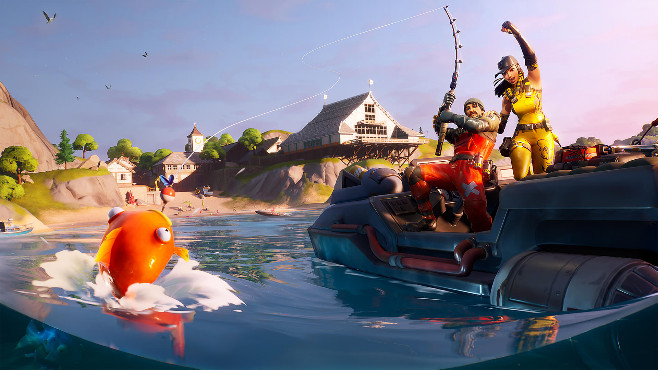 There are also new multiplayer emotes that let you co-ordinate dances with friends.
There's also a new subscription battle pass that players can pay for to earn bonuses like character skins, the highlight of which is an adorable blue blob creature.