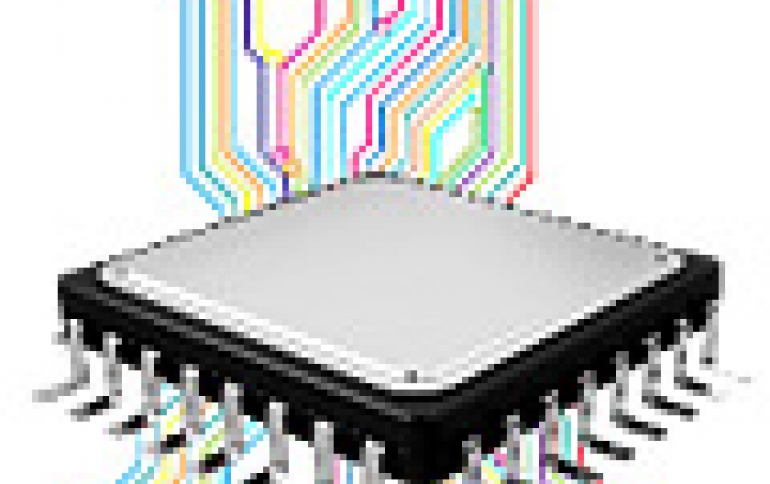 China's Pushes into Semiconductor Market
China's ambitions for its semiconductor industry are high, and local chipmakers are trying to break the dominance of American, South Korean, Taiwanese and Japanese semiconductor companies, backed by the Chinese government.
The goal is obvious but difficult: the creation Chinese versions of most of the industry's leaders (Samsung, TSMC, Intel) and make competitive, advanced products used in modern devices and for artificial intelligence.
Li Keqiang, the current Premier of the State Council of the People's Republic of China, has named semiconductors as the top priority of the 10 industries China wants to foster in its "Made in China 2025" initiative. Previously, China launched the National Integrated Circuit Industry Investment Fund (2014) with 138 billion yuan ($21.9 billion) in seed capital, which it hoped would turbocharge investment from local governments and the private sector. The fund is currently on its second phase of fundraising for at least 150 billion yuan.
China has been spending way too much on buying semiconductor-related products from abroad. The country needs to stop this reliance on foreign technology and move its manufacturing sector to higher-value products.
The Asian country has been also concerned about possible national security breaches and foreign surveillance by using its home-made chips in every electronic device -- from smartphones and PCs to connected cars and data centers. But this has been also a serious concern for other countries such as the U.S., which has lately curbed chip and other deals with Chinese groups, and has recently fired the opening shots in a trade war to penalize China for stealing high-tech intellectual property.
Unlike previous unsuccessful attempts to enter the semiconductor market, China today has the advantage of having a massive market and strong local makers of smartphones, TVs, PCs, and automobiles. But the country is still behind the sector giants in terms of expertise.
In order to bring technology expertise from the outside, China is luring foreign companies to set up advanced production facilities within its territories.
TSMC, for instance, has spent $3 billion on an advanced 12-inch chip facility in the Chinese city of Nanjing, which began production ahead of schedule in April. The world's No. 1 contract chipmaker relies on Apple, Qualcomm, Nvidia and other U.S. clients for 60% of its revenue, but Chinese customers are also growing fast.
China's first stem into the chip business is memory. Actually, memory has been the country's 'Achilles' heel.' So Beijing's big investment in chips could come as soon as the end of next year, when it will begin shipping its first batch of memory chips. A future steady production of memory chips (NAND flash and DRAM) could disrupt the market, but this could happen in more than two years from now.
The global NAND flash memory is currently controlled by Samsung Electronics, Toshiba, Western Digital, SK Hynix, Micron Technology and Intel. DRAMs are dominated by Samsung, SK Hynix and Micron.
The figures are scary: Samsung and SK Hynix generated some $85 billion in memory chip sales in 2017, higher than the gross domestic product of Luxembourg. The combined semiconductor operating profit from both companies -- about $46 billion -- would be 1.6 times higher than what the two biggest Japanese companies, Toyota Motor and SoftBank Group, earned together in fiscal 2017.
State-backed conglomerate Tsinghua Unigroup has tried to buy its way into the memory market, but its $23 billion bid to acquire Micron and a separate attempt to become the largest shareholder of Western Digital were blocked by the U.S. government. At the same time, the industry's dominant players were reluctant to license their technology to the Chinese latecomer.
Tsinghua Unigroup's affiliate, Yangtze Memory Technologies, is spending $24 billion to build the country's first advanced memory chip factories in the city of Wuhan. It has poached thousands of engineers from Samsung, SK Hynix, Micron and Nanya Technology.
Tsinghua Unigroup Chairman Zhao Weiguo said that the company should begin producing its first batch of 32-layer NAND flash memory chips this year. But shipping of the more advanced 64-layer chips, currently the industry standard, could take more than two years from now.
Tsinghua Unigroup is also planning to build a $30 billion site to produce memory chips in the Chinese city of Nanjing.
Yangtze Memory has set out to make 300,000 NAND flash wafers a month in years to come, equivalent to some 20% of current global output.
DRAM makers Innotron Memory and Fujian Jin Hua Integrated Circuit are also gearing up for volume production of computer memory in the coming month.
Fujian Jin Hua Integrated Circuit completed construction of its 300mm fab in November and the fab will be able to start volume production of DRAM in the third quarter. JHICC was said to have good relations with Taiwan's UMC.
JHICC has received a $5.65 billion fund from the local authorities in Fujian, China. The funds will be invested in the Jin Hua DRAM fab in the coming years.
Another China-based company is Innotron Memory, which plans to
make DDR4 DRAM devices using its 22 nm fabrication process in the coming months. The company intends to start trial production of 8 Gb DRAM chips in late 2018.
The goal for the Chinese companies is to deliver the products no matter any costs that could emerge as part of intellectual property issues. Provided the strong financial background of the state-sponsored Chinese companies, paying big players license fees to settle legal, IP-related cases is part of the plan.
Besides memory, China is also trying to boost its local SoC/CPU design industry. Tsinghua Unigroup acquired Spreadtrum and RDA in 2013 in order to take advantage of the company's IP, and has also signed an agreement with Intel to co-develop semi-custom server solutions.
Tianjin Haiguang Advanced Technology Investment Co., Ltd (THATIC) has also formed an x86 joint venture with AMD.