CorelDRAW Graphics Suite 2019 Released For Mac and PC
CorelDRAW Graphics Suite has expanded its product line with a new version for Windows and a new, graphic design software suite built specifically for macOS.
Both packages also include the new CorelDRAW.app for on-the-go graphics creation. Finally, users have a professional design contender available on their platform of choice, empowering the creation graphics with pixel-perfect precision.
Graphics professionals now have access to vector graphics software, professional photo editing, output capabilities, and AI-powered drawing tools. With CorelDRAW.app, designers can also show off and annotate their work on the go or quickly create new projects from virtually anywhere.
CorelDRAW Graphics Suite 2019 for Mac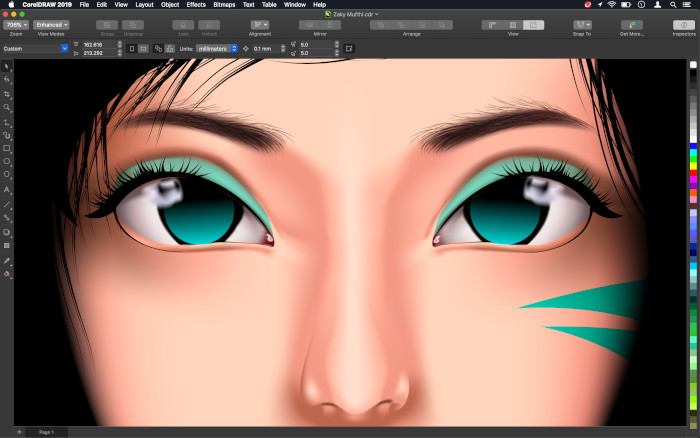 Expansive toolbox of integrated applications. CorelDRAW for vector graphic design, illustration, and page layout, Corel PHOTO-PAINT for photo editing,
Corel Font Manager to index and organize font libraries, AfterShot 3 HDR for RAW processing, the new CorelDRAW.app to access graphics tools virtually anywhere.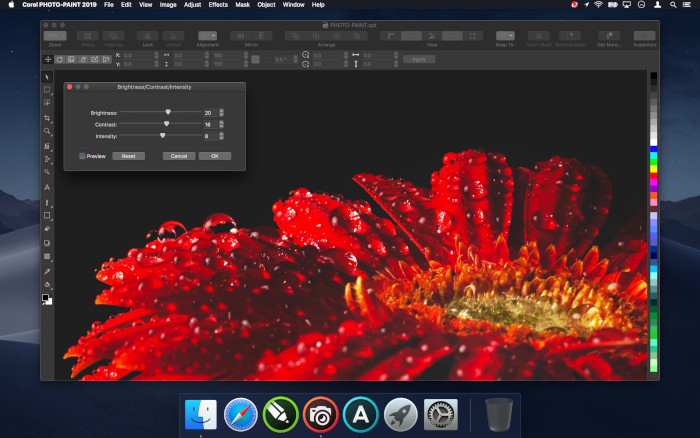 New vector drawing experience that replicates the feel of pen and paper with LiveSketch – the first vector graphic design tool powered by a neural network.
Watch as hand-drawn strokes are intelligently interpreted, adjusted, and combined with existing vector curves, making it simple to sketch and draw complex vector shapes on any pen-enabled device.
CorelDRAW Graphics Suite 2019 for Mac offers native Mac applications that reflect elements users love most about their favorite platform, including menus, windows and views, fields and labels, and buttons. Support for macOS Mojave Dark Mode and Touch Bar on MacBook Pro.

CorelDRAW Graphics Suite 2019 for Windows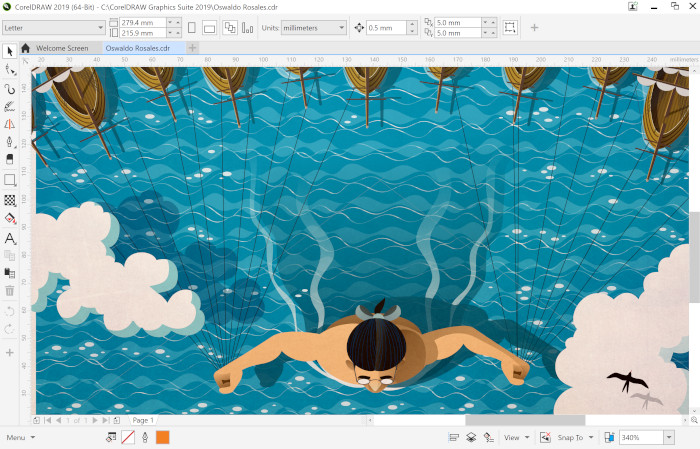 NEW Objects Docker: Redesigned, the new Objects Docker offers direct control over the structure of a document and quick access to its components to speed up any project.
NEW Non-Destructive Effects: Apply, modify, and experiment with effects on both vectors and bitmaps, all without altering the source object or image in CorelDRAW.
NEW Pixel Perfect Workflow: Align the pixel grid to the edge of the page so exported graphics have clean borders, and use the new Align to Pixel Grid button to easily correct shapes.
NEW Modern Templates: Professionally designed templates presented in the enhanced 'New from template' dialog. Customize templates with ease.
ENHANCED: Interface improvements for easier navigation and greater consistency. Performance boosts that improve text handling, startup time, document load times, graphics rendering, and more.

Purchase options
Perpetual license: One-time payment for a permanent license with no extra monthly or annual cost.
Subscription license: Pay an annual fee with the flexibility to cancel if your software needs change. Get access to the latest version as long as your subscription is active.
Availability and Pricing
CorelDRAW Graphics Suite 2019 and CorelDRAW Graphics Suite 2019 for Mac are both available now in English, German, Italian, French, Spanish, Brazilian Portuguese, Dutch, Polish, Czech, Russian, Simplified Chinese, Traditional Chinese, Turkish, and Japanese. The full version of each suite is available at the suggested retail price (SRP) of $499 USD. Registered users of any previous version of CorelDRAW Graphics Suite may upgrade to the Windows suite for $199 USD (excludes NFR, OEM, and Academic versions). Subscription is $198 USD per year. European and UK prices include VAT.
The CorelDRAW 2019 page layout and vector illustration software will also be available as a stand-alone application via subscription on both the Apple AppStore for macOS and the Microsoft Store for Windows.