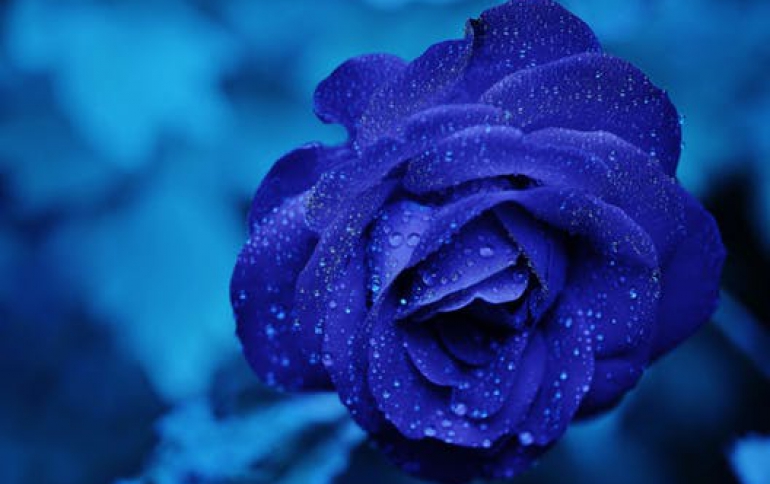 Corsair Expands PC Case Line with a Carbide Series SPEC Gaming Cases
Corsair has announced the Carbide Series SPEC range of gaming PC cases in three models: the SPEC-01, SPEC-02, and SPEC-03. All three SPEC cases have been designed with PC gamers in mind, stripping out the unnecessary and leaving a lean looking chassis. The cases boast USB 3.0 ports, native SSD mounts, and extensive cable-routing options, as well as a large side panel window to show off the hardware inside. The black-painted interior is optimized for unobstructed airflow to the PC's hottest components, with a front-mounted LED fan providing cooling. The cases also feature tool-free drive bays and removable dust filters.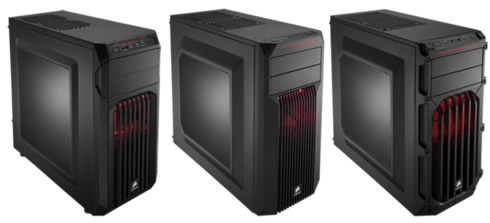 There's plenty of room to expand inside too, with support for even the longest graphics cards, front fan mounts for dual 140mm and 120mm fans, and seven expansion slots.
The SPEC-01 case has a suggested retail price of $49.99 USD and the SPEC-02 and SPEC-03 cases have suggested retail prices of $59.99 USD. The cases will be available in April and are backed with a limited 2-year warranty.
 
SPEC-01
SPEC-02
SPEC-03
MSRP (in US)

$49.99

$59.99

$59.99

Form Factor

Mini-ITX, Micro-ATX, ATX

Mini-ITX, Micro-ATX, ATX

Mini-ITX, Micro-ATX, ATX

Front panel USB 3.0 ports

1

2

2

Tool-free-hard drive bays

Yes

Yes

Yes

Built-in cable routing

Yes

Yes

Yes

Direct Airflow Path for GPU

Yes

Yes

Yes

5.25" bays

2

2

2

3.5" bays

4 (shared)

3

3

2.5" bays

4 (shared)

2

2

Expansion slots

7

7

7

SSD compatible

Yes

Yes

Yes

Front Fan Mounts

2x 120mm

140mm / 2x 120mm

140mm / 2x 120mm

Top Fan Mounts

2x 120mm

140mm / 2x 120mm

140mm / 2x 120mm

Rear Fan Mounts

120mm

120mm

120mm

Side Fan Mounts

0

0

0

Bottom Fan Mounts

0

120mm

120mm

Included fans

1x 120mm

2x 120mm

3x 120mm

LED Fans

1x red LED fan

1x red LED fan

Three versions:
1x red LED fan
2x orange LED fans
2x white LED fans

Dust filters

Yes

Yes

Yes

Side window

Yes

Yes

Yes

Black interior

Yes

Yes

Yes

Dimensions

467 x 200 x 413mm

445 x 185 x 440mm

445 x 185 x 440mm

Warranty

2 years

2 years

2 years