Corsair Launches New 32GB Modules of High-Performance VENGEANCE LPX DDR4 Memory
Corsair today announced the addition of 32GB modules to its range of VENGEANCE LPX high-performance DDR4 memory.
VENGEANCE LPX has long been a choice for custom PC builders looking for high frequencies and ambitious overclocks, and that tradition continues with the launch of 32GB modules.
The VENGEANCE LPX 32GB DDR4 modules have been tested for compatibility with most current DDR4 motherboards, designed for overclocking featuring a pure aluminum heatspreader. They are launching in frequencies of 2,400MHz and 2,666MHz in kits of 1x, 2x ,4x and 8x modules, or 3,000MHz in kits of 1x and 2x modules, You will be able to take your PC's memory capacity up to 128GB on mainstream 4-DIMM slot, and up to 256GB on high-end desktop 8-DIMM slot motherboards.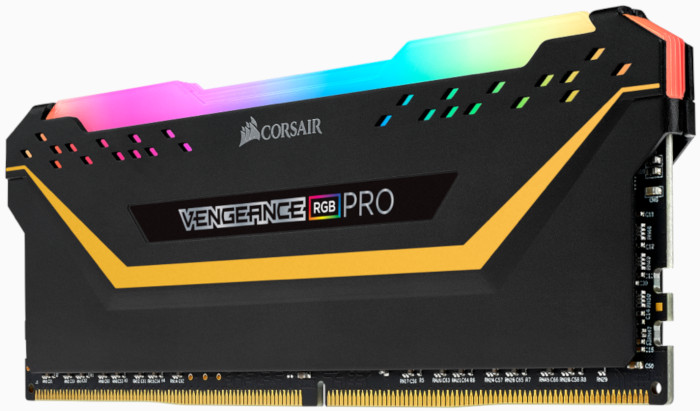 Corsair also launches its new TUF Gaming VENGEANCE RGB PRO DDR4 memory in 16GB kits (8MBx2). The premium RGB memory is sporting the signature TUF Gaming aesthetic, guaranteed for compatibility with any TUF Gaming motherboard.
In addition, all Corsair RGB DDR4 memory is now compatible with ASUS Aura Sync RGB motherboard control. Using an Aura Sync plugin alongside CORSAIR iCUE software, users are now free to choose whether to control their RGB memory's lighting through ASUS Aura Sync, or CORSAIR iCUE software.