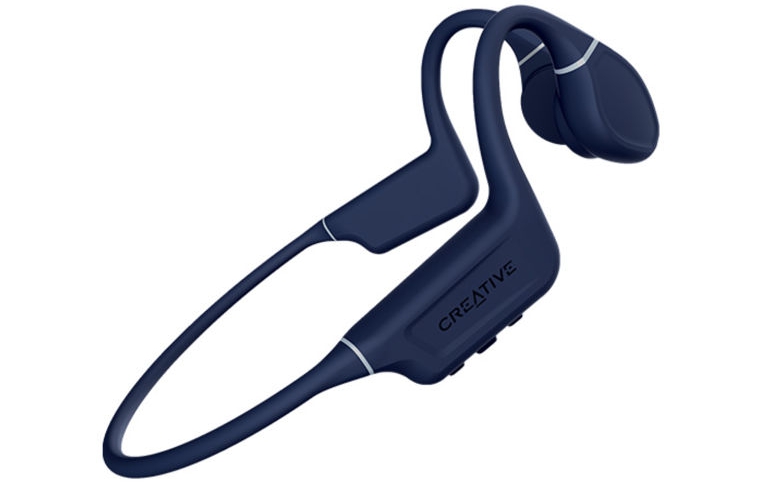 Creative Outlier Free Pro: This One's for the Pros
Creative Technology today launched Creative Outlier Free Pro, its latest wireless bone conduction headphones equipped with all the features desired by pro-level sporting enthusiasts who love a soundtrack. Built to be tough yet comfortable in fit, unstoppable in the heaviest of rains and even underwater, indefatigable battery life and without the need for a device to play music, the Outlier Free Pro is simply at the top of its game.
Thanks to bone conduction technology, where sound waves are transmitted into the inner ears through vibrations from transducers on the user's cheekbones, the benefits of open-ear listening are realized. With a much-heightened level of environmental awareness, users can enjoy a safer listening experience as compared to in-ear or over-ear headphones - joggers and cyclists can make their way down busy streets with ease; gym buddies can chat effortlessly during workouts. Additionally, for leisure activities such as the use of mobile karaoke apps, users can enjoy the better experience of singing while hearing themselves naturally.
The Outlier Free Pro stands out even more with its 8GB (stores 2,000 MP3 songs) built-in music player (also compatible with FLAC, WAV and APE file formats); it enables users to enjoy their favorite tunes without the need to carry their mobile phones. Thanks to its IPX8 rating (the highest waterproof rating for water immersion), swimmers can even swim underwater in the pool.
Trail runners and hikers who love to go the distance would always have their soundtrack on, as the Outlier Free Pro offers up to 10 hours of battery life per charge (10 minutes of quick-charging provides 2 hours of playtime).
The Outlier Free Pro is also an excellent all-rounder as a daily go-to headphone, offering multipoint connectivity with Bluetooth® 5.3, delivering robust connections for up to 2 Bluetooth devices at a time. There is also a low-latency mode to minimize audio-visual lag for movie-watching; users have the added convenience with a built-in microphone for calls, and Siri / Google Assistant support. Lightweight silicone and titanium memory alloy are used to construct the Outlier Free Pro, translating to all-day comfort and fit.
With the launch price of S$149, the Outlier Free Pro presents great value which is hard to beat for its comprehensive features set.
For more information, visit 
creative.com/OutlierFreePro
.