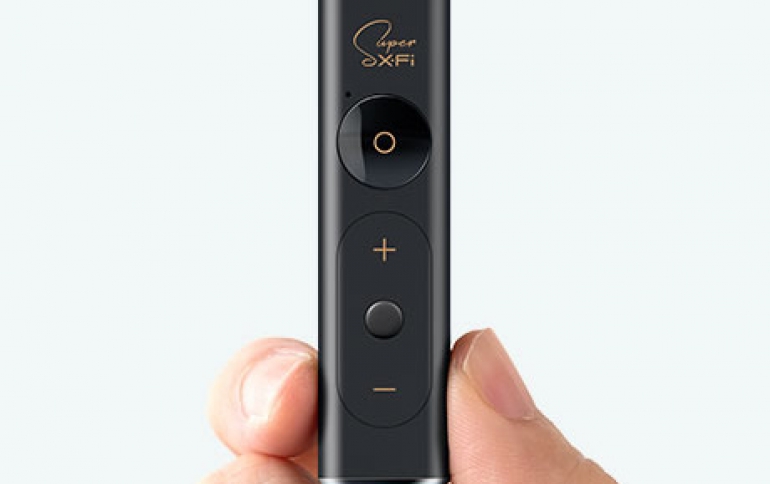 Creative's Super X-Fi Magical Headphone Holography Launches
Creative is launching the products that support its Super X-Fi headphone holography technology - the Creative SXFI AMP and the SXFI AIR Bluetooth headphones.
The Super X-Fi technology was unveiled during CES earlier this year. It is leveraging on precision technology that maps the distinct acoustics of an audio system projecting sound to the human ear in three-dimensional space, the Super X-Fi headphone holography technology intelligently translates that complex information into an almost identical listening experience on the headphones.
In addition, everybody hears sound differently in the real world, depending on the shape of one's ears and structure of the head. Super X-Fi further uses Artificial Intelligence to map the individual's ear shape and head profile, then utilizes a computationally complex algorithm to transform and custom tailor the audio to each individual, so that it sounds like what they hear in the real world.
Made for Android users, the SXFI AMP combines Super X-Fi technology with a high-performance headphone amplifier in a dongle no larger than a finger.
The SXFI AMP is also a high-performance headphone amplifier that is capable of driving even studio-grade headphones.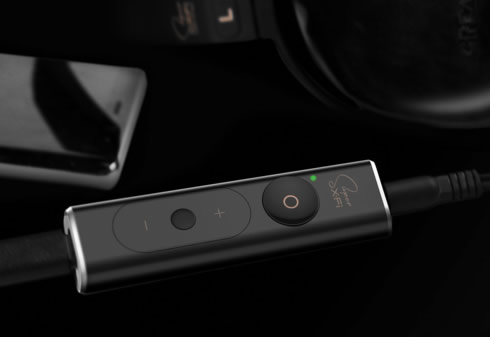 The SXFI AMP connects to your devices via USB Type-C. You can also add-on appropriate converters to connect other port types. With a USB connection to your PC or Mac, the SXFI AMP can support an advanced feature that lets you enjoy 5.1 and 7.1 cinematic audio content from movies and games, with the "magic" of a holographic Super X-Fi sound stage.
The on-board Super X-Fi UltraDSP chip processes digital audio from the USB port in accordance with your Super X-Fi profile. Such digital audio is then converted to analog by a high-precision DAC and amplified by the on-board amp. The amplified output goes to your headphones via a 3.5mm jack at the other end.
The SXFI AMP's amplifier can drive any headphone, all the way to studio grade headphones with up to 600 ohm impedance. It uses a separate 128dB AKM 32-bit DAC. This provides maximum audio fidelity and pristine quality yielding up to 120dB SNR, and 0.0003% THD - beating some of the most expensive headphone amps on the market today.
The SXFI AMP sports a unibody aluminum chassis that makes it slim yet strong.
The SXFI AMP is priced at SGD219 (USD149.99) and will be available for purchase at www.sxfi.com starting from 24 September 2018. The product will be rolled-out in Singapore first, with worldwide delivery expected to commence in November 2018.
The SXFI AMP will be followed very shortly by the availability in the next quarter of the SXFI AIR Bluetooth headphones, designed with iOS users.
SPECIFICATIONS - SXFI AMP
Chassis: Fine textured black Anodized Aluminium Unibody
Dimensions: 9.7 x 17.5 x 67 mm (0.38 x 0.69 x 2.6 inches)
Weight: 15g (0.5 ounces)
Connector: USB Type-C, 3.5 mm jack
DAC: AKM AK4377 (32-bit, 192 dB)
Format: 2.0/5.1/7.1 channels, 24-bit/96KHz
SNR: Up to 120 dB
THD+N: Up to -110 dB (0.0003%)
IMD: < 0.0022%
Crosstalk: < -75 dB
Audiophile-Grade Op-Amp

Gain: 3X Amplification
Max Power: (16 ohm) 425 mW, (32 ohm) 370 mW, (300 ohm) 51 mW, (600 ohm) 26 mW