Crucial BX100 1TB SSD review
9. PCMark 7, PCMark 8
Below you see the results of Futuremark's PCMark 7 Professional edition. The software includes 7 PC tests for Windows 7, combining more than 25 individual workloads.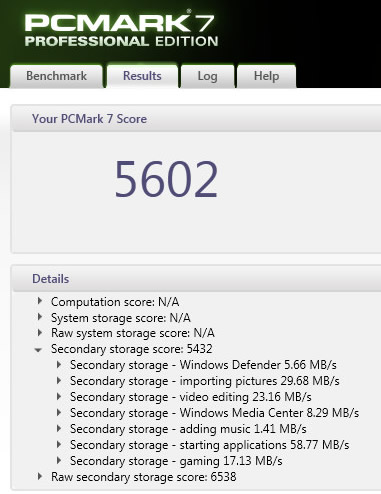 The BX100 1TB SSD scored 5432 points at the storage benchmark, which is a good score but lower than Samsung's 850 PRO.

We continue with the PCMark 8 Storage benchmark, which uses traces recorded from Adobe Creative Suite, Microsoft Office and a selection of popular games. Unlike synthetic storage tests, the PCMark 8 Storage benchmark highlights real-world performance differences between storage devices.
The BX100 SSD scored 4968 points.