Crucial BX100 1TB SSD review
5. CrystalDiskMark
The next benchmark is the CrystalDiskMark. The software provides throughput data based on sequential reads and writes, and random (512K/4K/4KQD32) reads and writes of various sizes.
Below you see the drive's performance with compressible and incompressible data and compressible data. The Silicon Motion's 2246EN controller treated the data in both cases in a similar manner: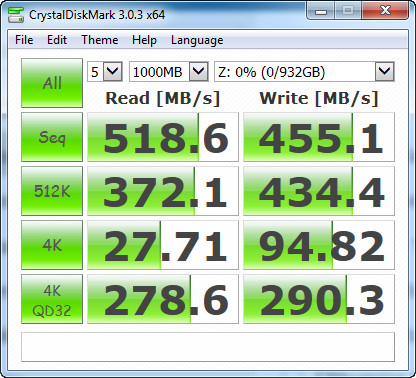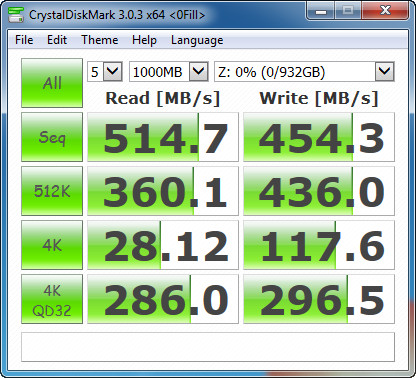 The results for the sequential reading and writing tests once again were close to what Micron had promised (specs).
The random 512KB read speed was average but lower than the MX 100's and the rest Crucial M series. Random reading of smaller 4K files was adequately fast, but it could be a bit faster in greater queue depths:

The drive's performance in the 512K random writing test (436 MB/s) was close to what the OCZ' ARC 100 SSD had given, and slower than the rest Crucial M series. 4K random writing was fast enough (117.6 MB/s), but 4K random QD32 write could be higher: