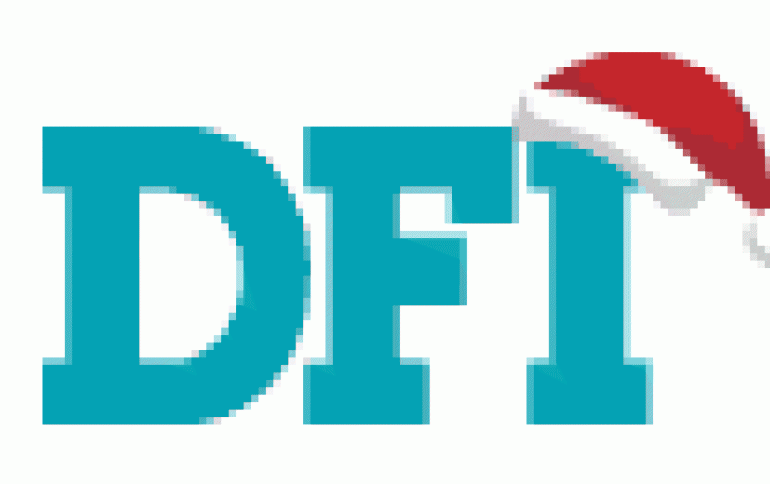 DFI Announces the LANParty X58 microATX motherboard
DFI, a well known motherboard
The DFI LANParty DK (Dark) series has always been synonymous with ?overclocking?, and its performance has reached its apex on the P45 platforms. Featuring Intel X58 chipset at a more affordable price tag, the DK motherboard offers 3 PCIe video card expansion slots, 6 DDR3 slots and Genie BIOS - DFI LANParty?s crowning jewel. To gamers who intend to challenge the current records of overclocking, DFI LANParty DK X58-T3eH6 is undoubtedly the most economical weapon for overclocking.

In light of overclockers? frequent use of the ?clear CMOS? function, apart from placing the jumper at the back of the board, DFI has done the unthinkable; incorporating an EZ Clear function, which used to be available only on the UT series products, to allows users to quickly clear CMOS by pressing ?Power? and ?Reset? simultaneously. This is the first time for the EZ Clear function to be incorporated on the DK X58-T3eH6; and coupled with DFI?s exclusive ?Debug LED?, the product is guaranteed to deliver an entirely new overclocking experience to gamers.

The other model, the JR X58-T3H6 is the statement of DFI?s top R&D capabilities. For the very first time, DFI?s R&D staff was successful in minimizing Intel?s most advanced platform onto a microATX motherboard while retaining SLI, full CrossfireX support and outstanding overclocking capacity. For gamers who wish to assemble a compact yet powerful gaming machine, there is simply no better alternative than the JR X58-T3H6.

In order for more gamers to experience the fun of overclocking with and DFI LANParty motherboard, DFI has incorporated its hardware design and BIOS development technologies to feature ABS (Auto Boost System) on all its motherboard products. For professional overclockers, DFI LANParty offers extensive BIOS settings that allow them to easily enhance system performance significantly. But DFI has not forgotten about the novice overclockers; ABS comes with a single-key quick overclocking feature. Simply press the F1 key at the boot screen after installation and CPU frequency will overclock by over 20% automatically.

If you consider yourself an expert overclocker, UT X58-T3eH8?s premium materials and diverse BIOS options will definitely deliver unparalleled fun with overclocking; if you are looking for the best bang for your buck, DK X58-T3eH6 and JR X58-T3H6 is unquestionably your best choice.