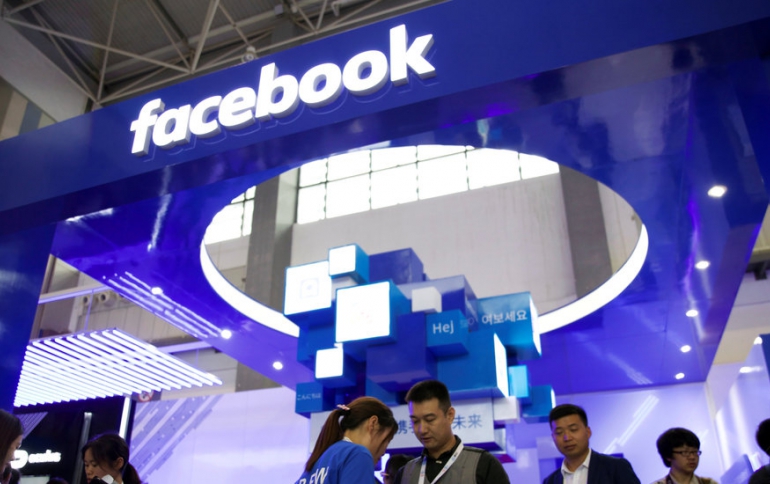 Facebook Reports Quarterly Profit Fueled by Mobile Ads, No Impact From Analytica Scandal
Facebook reported high quarterly profit and revenue as the social media company's mobile ad business grew on a major push to add more video content.
The results show that there has been no impact on Facebook's ad business from a scandal over the handling of personal data.
"Despite facing important challenges, our community and business are off to a strong start in 2018," said Mark Zuckerberg, Facebook founder and CEO. "We are taking a broader view of our responsibility and investing to make sure our services are used for good. But we also need to keep building new tools to help people connect, strengthen our communities, and bring the world closer together."
During a three-month period ending March 31, the company's monthly active users rose to 2.2 billion, up 13 percent from a year earlier. Daily active users DAUs were 1.45 billion on average for March 2018, an increase of 13% year-over-year.
Net income attributable to Facebook shareholders rose to $4.99 billion, or $1.69 per share, from $3.06 billion, or $1.04 per share, a year earlier.
Total revenue rose 49 percent to $11.97 billion. Facebook's mobile advertising revenue represented approximately 91% of advertising revenue for the first quarter of 2018, up from approximately 85% of advertising revenue in the first quarter of 2017.
Facebook, which generates revenue primarily by selling advertising personalized to its users, has demonstrated for several quarters how resilient its business model can be as long as users keep coming back to scroll through its News Feed and watch its videos.
But tighter regulation could make Facebook's ads less lucrative by reducing the kinds of data it can use to personalize and target ads to users, although Facebook's size means it could also be well positioned to cope with regulations.
Facebook and Google dominate the internet ad business worldwide. Facebook is expected to take 18 percent of global digital ad revenue this year, compared with Google's 31 percent, according to research firm eMarketer.
Facebook also said it ended the first quarter with 27,742 employees, an increase of 48 percent from a year earlier.