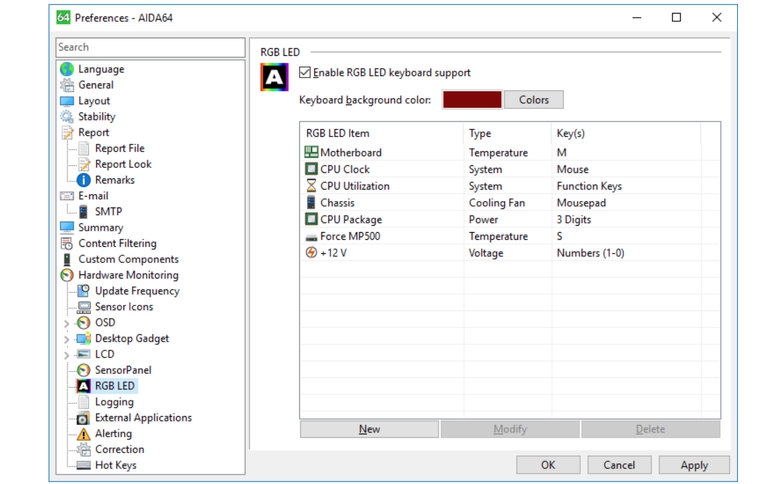 FinalWire Unveils AIDA64 v6.90
AIDA64 has been updated to v6.90 and here is whats new
- AVX2 optimized benchmarks for Intel Raptor Lake Refresh CPU
- Preliminary support for AMD Zen 5 processors
- Improved support for Zhaoxin Yongfeng processor
- Enhanced SmartCool LCD display support
- Improved support for Intel Meteor Lake, Arrow Lake, Lunar Lake CPUs
- GPU details for AMD Radeon RX 7600
- GPU details for nVIDIA GeForce RTX 4060, 4060 Ti, GeForce RTX 4070
AVX2 optimized benchmarks for Intel Raptor Lake Refresh processors
64-bit multi-threaded AVX2 optimized benchmarks for Intel Raptor Lake Refresh desktop processors. AIDA64 benchmarks and System Stability Test now utilize AVX-512, AVX2, AVX, Fused Multiply-Add (FMA) instructions, and AES-NI hardware acceleration of capable Intel processors. Improved support for Intel Meteor Lake, Arrow Lake, Lunar Lake CPUs.
Preliminary support for AMD Zen 5 processors
Preliminary 64-bit multi-threaded AVX-512 and AVX2 optimized benchmarks for the upcoming AMD Zen 5 desktop and server processors. Detailed chipset information for the integrated memory controller of the new AMD processors.
Support for the latest hardware technologies
Multi-threaded OpenCL GPGPU benchmarks, graphics processor, OpenGL and GPGPU details, temperature and cooling fan monitoring for the latest GPUs: AMD Radeon Pro W7800, Radeon Pro W7900, Radeon RX 6450M, Radeon RX 6550M, Radeon RX 7600, Radeon RX 7600M XT; nVIDIA GeForce RTX 4060, GeForce RTX 4060 Ti, GeForce RTX 4070, H800, RTX 4000 Ada Generation Laptop, RTX A1000 6GB Laptop. Enhanced SmartCool LCD support.
Get the latest update at https://www.aida64.com/downloads