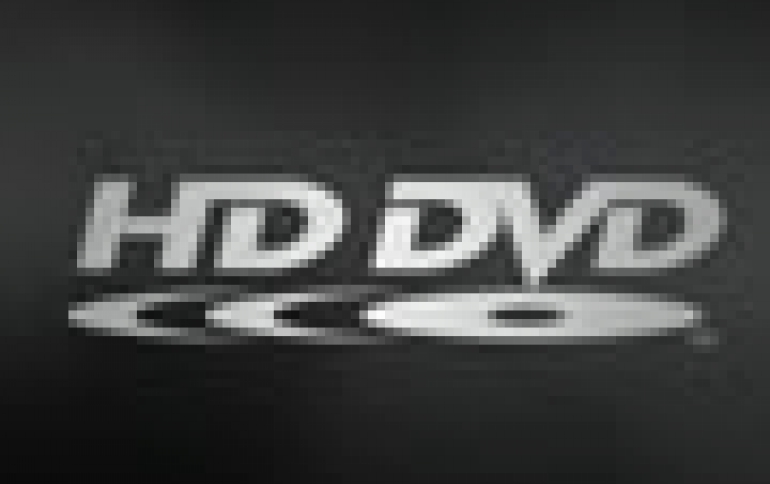 First Red-Laser HD DVD Disc Produced Commercially
Doug Carson & Associates on Monday announced that the first 3X DVD-ROM disc was mastered & replicated at Sonopress? North Carolina facility using DCA?s MIS 8.5 DVD formatter software last weekend. The title was produced through a partnership with Sonic Solutions, the leader in authoring products.

3X DVD-ROM is a variant of DVD-ROM, allowing for HD video & UDF 2.5 on the DVD format. It is a dual-layer, red laser DVD featuring a 9.4GB capacity as existing DVD discs. It optionally supports the AACS copy protection, and it is able to hold high definition content in VC-1 or AV-C formats. Bringing the higher data rate of HD DVD to the conventional format allows 135 minutes of HD content to be placed on a DVD ROM, using AVC or VC-1 codecs. However, the 3X DVD-ROM discs are played back in HD DVD players, and they lack of the additional interactive features of the Blue-laser HD DVD.

Several manufacturers are looking to 3X DVD-ROM as a low cost entry into the HD video market.

DCA?s MIS 8.5 DVD formatter software includes full support for standard DVD formats, as well as 3X DVD-ROM, including AACS & media marks necessary for the 3X variant.

In related news, Eclipse Data Technologies has announced that it is offering free upgrades to its formatters that will allow their customers to master 3X DVD titles using the Eclipse ImageEncoder DVD glass mastering formatter.