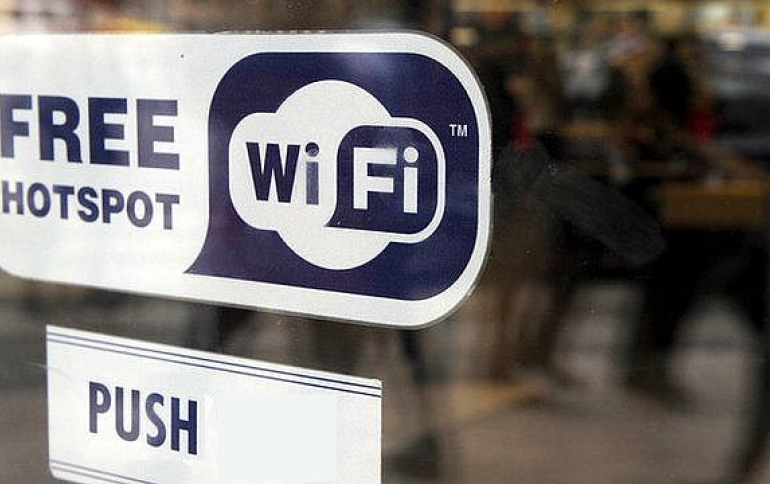 Free Wi-Fi Hotspots Can Track Your Even When You Are Offline
Free Wi-Fi hotspots such as those met shopping malls, airports, chain restaurants or local cafes are capable of trakcing your location and follow your footsteps even after you leave the Wi-Fi network.
First of all, some of the free Wi-Fi hotspots are managed by a third-party provider, which gives you the connectivity in exchange for your sign-on data. The data is often your email address, phone number, social media profile, and other personal information.
And while this tactic could be common to many consumers, some hotspot providers are taking data collection a step further, and track users' whereabouts even after they've left an establishment.
The PC World publication reviewed the privacy policies of more than a dozen Wi-Fi hotspot providers across the U.S. and found that they commonly ask users to agree to location tracking when they sign on.
For example, Zenreach and Euclid log the locations of millions of smartphone and laptop owners who pass within range of their hotspots—even when these people don't sign on.
According to Zenreach's privacy policy, "Later, when the user's device returns to this client location or enters the Wi-Fi range of another Zenreach router (of any Zenreach client), we automatically recognize the device and record the visit in our record for that device."
Zenreach counts Peet's Coffee, Five Guys, IHOP, and KFC among its larger clients.
According to Euclid's privacy policy, "General Visit Information is collected as your mobile device moves across different Locations that use our technology."
The personal information you enter in the "welcome" portal when you are entering a Wi-Fi hotspot —like your email address, phone number, or social media profile—can be linked to your laptop or smartphone's MAC address. This allows companies to track your device and essentially your footsteps across the various Wi-Fi locations you are visiting. Since a device's MAC address is linked to someone's profile and the device's Wi-Fi is turned on, the movements of its owner can be followed by any hotspot from the same provider.
This kind of data is valuable for marketers and retailers, since it reveals a detailed profile of someone's daily habits - here they shop, where they live, and what places they frequent at certain times.
According to PCWorld, all the hotspot providers PCWorld reviewed say they take data security seriously, by anonymizing the collected location data by "hashing" it in non-human readable format when stored.
Obviously, in order to limit the possibilities to be tracked by free Wi-Fi hotspots, you may simply stop using them. You can also disable Wi-Fi when you're not using it, opt-out of location tracking and delete your location data. In addition, you can choose to randomize your MAC address on Android. This lets you generate a new MAC address for every Wi-Fi hotspot you connect to. And of course, avoid signing in with social media.