Gelid Liquid 240 AIO Cooler
5. Conclusion
The Gelid Liquid AIO series is what GELID offers for efficient water cooling at an affordable price for all users. We had already tested the Liquid 120 AIO and we were sure that also the bigger 240 AIO product would perform very well.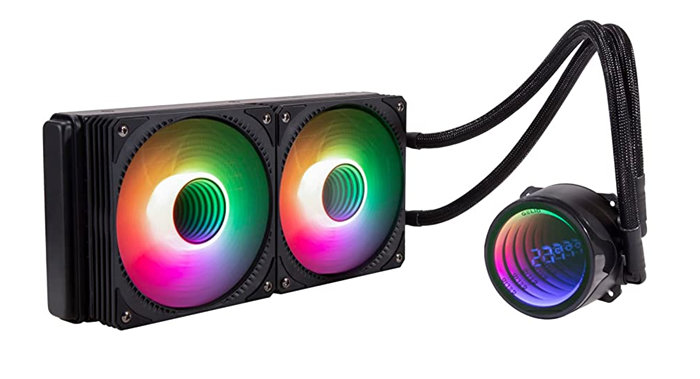 The retail package is exactly what we had witnessed with the 120 AIO and it's complete. You will find inside two 120mm fans with RGB lighting, Gelid GC-4 thermal paste, and many screws/mounting mechanism for both Intel/AMD platforms. All installation parts have their label so you cannot miss them. The installation process will take some time since Gelid uses its backplate for motherboards, so you have to remove entirely the stock one. The included Gelid GC-4 thermal paste is very easy to apply and after some time we started our testing.
As was expected this product will further improve the cooling performance by 2-3 Celsius compared with the 120 AIO variant, at least for normal loads. The noise levels are more or less at the same level and this product, due to the bigger radiator and the second 120mm fan, will cool down even your overclocked processors with style and appearance. The included pump has temperature readings, which however aren't very accurate, so you should take it in mind when looking for absolute temperature numbers, software like HWInfo will help you much better.
Overall, the Gelid Liquid 240 AIO cooler is a great product, with 5 years of warranty and a much lower retail price compared with other 280 AIO coolers from be quiet! or Arctic. If you are in the market for a good AIO solution, the Gelid Liquid 240 AIO cooler will be your aid.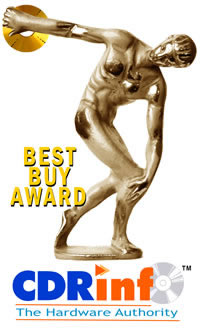 The Good:
+ Complete retail package
+ Includes the latest Gelid GC-4 thermal paste
+ Includes two 120mm fans with ARGB and 4-pin PWM headers
+ All included screws/parts have their label for easier installation
+ The CPU pump has a mirror effect and temperature reporting
+ Supports many Intel / AMD sockets
+ Great performance compared to other AIO coolers (no overclocking)
+ Low noise levels compared with Air Coolers
+ Good ARGB effect from included FAN and pump
+ Great price compared with other 280 AIO competitors
+ 5 years of warranty
Neutral:
- Included tubes chould have been longer for easier installation
The bad
- Product requires to use included motherboard backplate, which increases installation time
- Reported temperature of the pump isn't accurate and cannot be set via software