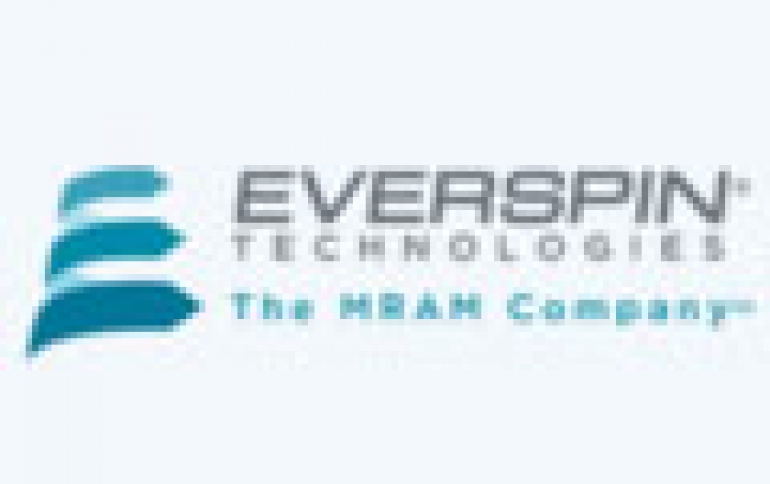 Globalfoundries Invests In MRAM Maker Everspin
Everspin has signed up chip maker GlobalFoundries as a manufacturing partner for its next-generation MRAM (Magnetoresistive RAM) memory chips, a move that is expected to help the promising technology move toward mass production.
As part of the deal, GlobalFoundries will invest in production technology to initially make ST-MRAM (Spin-Torque-MRAM) chips on 300-millimeter wafers on a 40-nanometer and 28 nanometer Low Power CMOS platforms. T he chip maker has also taken a financial stake in Everspin. No financial details were announced.
300mm wafers with Everspin's magnetic tunnel junction (MTJ) Spin-Torque Magnetoresistive Random-Access Memory (ST-MRAM) technology, starting with GLOBALFOUNDRIES 40 nanometer and 28 nanometer Low Power CMOS platforms.
"Everspin's experience in shipping over 40 million MRAM products to the market, as well as designing and launching the first commercially-available ST-MRAM, together with our manufacturing capability will establish the industry's first 300mm ST-MRAM technology" said Gregg Bartlett, senior vice president of product management at GLOBALFOUNDRIES. "Our partnership with Everspin will help drive ST-MRAM adoption and feed the rapidly growing MRAM market."
"Our partnership with a world-class foundry is a fundamental piece of our long-term strategy to deliver ST-MRAM on 300mm, accelerate availability of our perpendicular MTJ ST-MRAM bit cell, fast-track ST-MRAM production in advanced CMOS technology nodes, secure high volume capacity for our customers, and scale ST-MRAM towards Gigabit densities to further expand the market and application uses of Everspin ST-MRAM products," said Phill LoPresti, President and CEO at Everspin.
MRAM is an emerging type of high-performance and ultra-low latency memory, which offers an fast alternative to non-volatile DRAM sub systems.