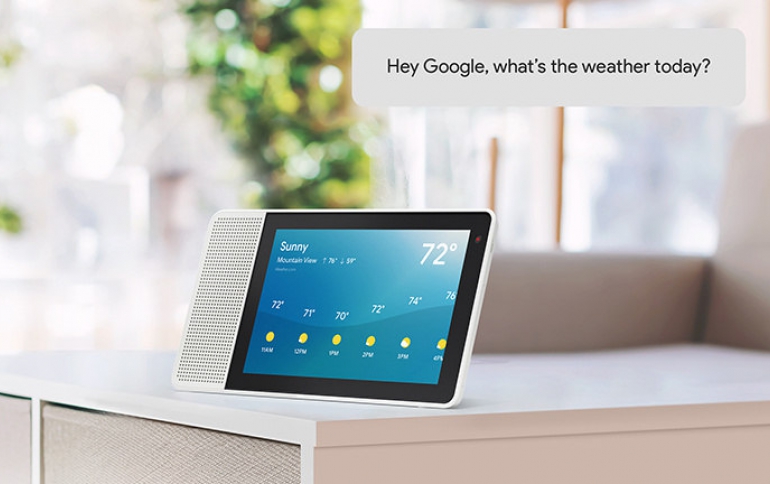 Google Assistant For Smart Displays Now Supports Continued Conversations
Google is adding support for Continued Conversation on Smart Displays, an optional setting that lets you have a natural back-and-forth conversation with the Google Assistant.
Smart displays are intelligent solutions that can be controlled through simple voice commands, remote devices, or with the help of IoT connectivity and artificial intelligence. There are 2 major types of smart home display devices that are currently commercialized—voice-controlled display/assistant smart display and smart appliance display.
Google Assistant on Smart Displays helps you get things done around the house. But having to repeat "Hey Google" every time you use the Assistant on Smart Displays can be cumbersome. This ends with the support for what Google calls "Continued Conversation."
After you initially trigger the Assistant with a request, the Assistant will stay active for long enough to respond to follow up questions so you don't have to say "Hey Google" as often. You can turn on this feature in the Google Assistant app by going to Settings → Preferences → Continued Conversation and hitting the toggle.
Continued Conversations is currently available in english (US) across all Smart Displays, including the Google Home Hub, Lenovo Smart Display, JBL Link View and LG XBOOM AI ThinQ WK9.
Here's a look at some features Google has recently added on Smart Displays:
Interpreter Mode is available and helps you have a free-flowing conversation in dozens of languages.
The Google Assistant connects with more than 10,000 devices for your home, and Smart Displays gives you a single dashboard to control all these devices.
You can add your Smart Display to a speaker group, and play music throughout the house. And with this release, Google added controls for adjusting the volume of any device in the group.
Google made it easier to dismiss certain cards on the home screen of your Smart Display when you no longer need them by just swiping up. And in those instances when you don't want to wake up your partner when setting an alarm late at night, you can find a quick touch setting from the Quick Settings menu bar of your Smart Display.
Your Smart Display also can double as a digital photo frame. With Live Albums, you can show off the best photos without you having to curate them. If you see a photo that you love, you can now say "Hey Google, share this photo with Mom." You can also remove photos from the device with your voice.
You'll play five rounds of trivia culminating in the final round of challenging "Guesstimation Station" brain teasers where you'll answer questions like, "How many dimples does a golf ball have?"
According to MarketsandMarkets, the global Smart Display market is expected to grow from USD 861 million in 2018 to USD 6,665 million by 2025, at a CAGR of 34.0%.