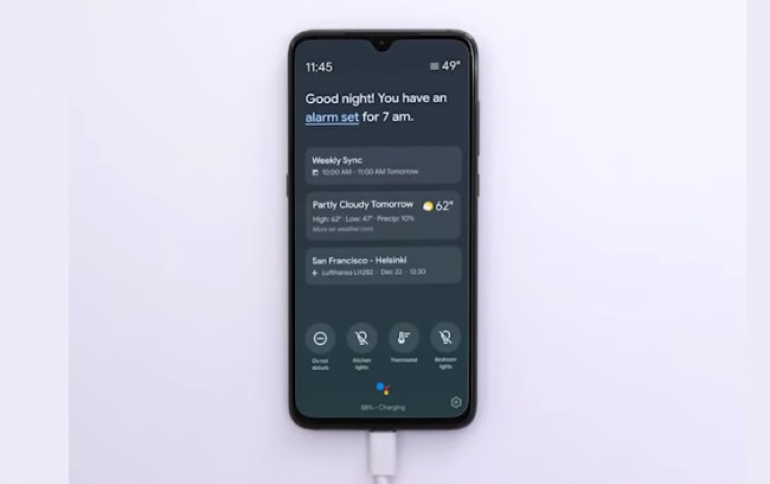 Google Assistant Ambient mode Coming to More Smartphones
Google detailed how its new Assistant ambient mode will work on smartphones.
The feature started rolling out to Nokia and Xiaomi devices last week, and will come to Sony and an OEM called Transsion next week. It will let you see Google photo images, play music, control your smart home devices and more while your phone is charging.
The feature makes it easy to accomplish tasks with a few clicks while your phone is charging. "Now with one tap, you can set the alarm, you can look at what time your first meeting is the next day, you can turn off the lights and you can also have a slide show of your photo memories," Google said, adding that the experience is "deeply integrated" into the Android OS and that Google has a number of similar similar features planned for OEM devices going forward.
The feature will come to "select devices" with Android 8 and above in the coming weeks.