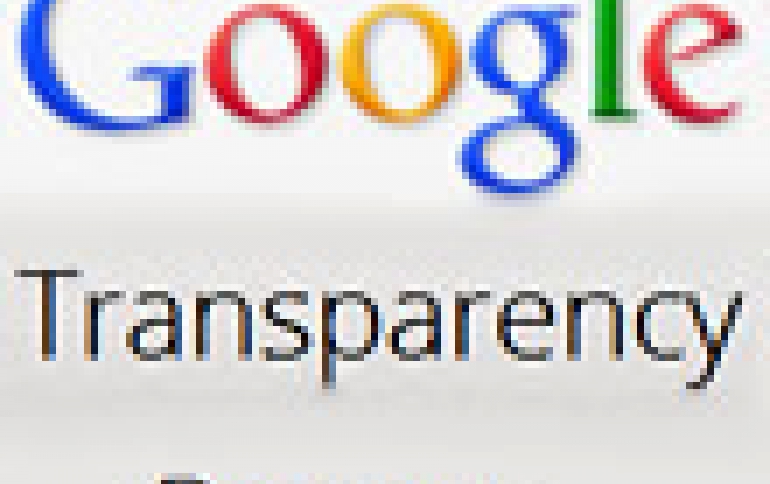 Google Has Received Double The Government Requests Than Three Years Ago
In a year in which government surveillance has dominated the headlines, Google says that since 2010, the requests it has received from governments for user information have increased by more than 100 percent. The search giant has updated its
Transparency Report
for the eighth time. The latest report includes additional information about legal process for U.S. criminal requests: breaking out emergency disclosures, wiretap orders, pen register orders and other court orders.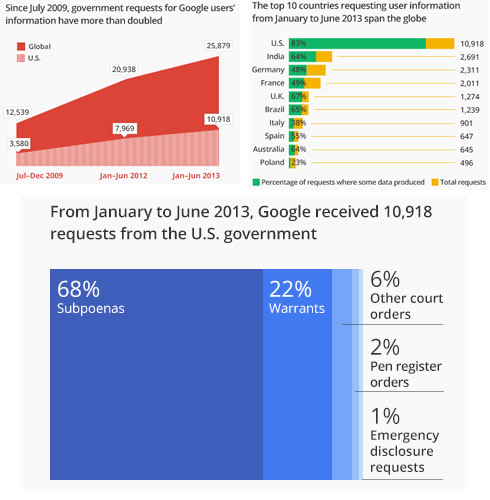 Google says it wants to go even further with the released information, but the U.S. Department of Justice contends that U.S. law does not allow us to share information about some national security requests that the company might receive. Specifically, the U.S. government argues that Google cannot share information about the requests it receives (if any) under the Foreign Intelligence Surveillance Act.
Earlier this year, Google brought a federal case to assert that it has the right to shine more light on the FISA process. In addition, the company recently wrote a
letter of support (PDF)
for two pieces of legislation currently proposed in the U.S. Congress.