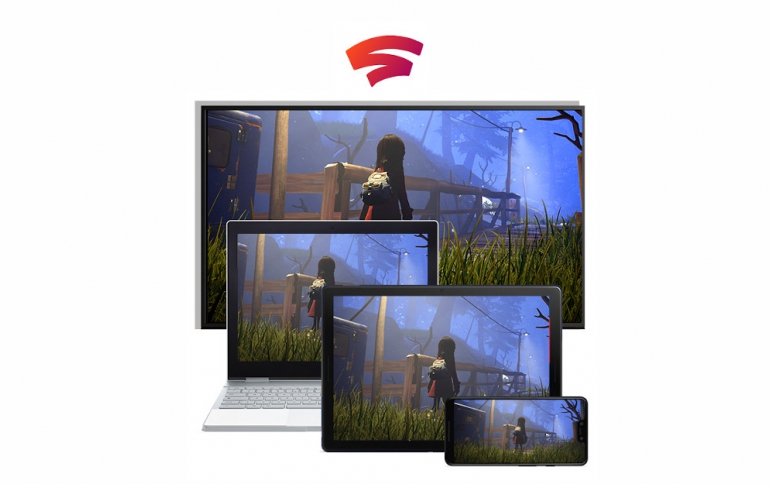 Google Stadia's Exclusive Games Could Take Advantage of Machine Learning, Powerful Datacenters
Google Stadia will be a streaming service for third-party games when it launches in a little more than three weeks. But Stadia aims to offer much more advanced games in the future, powered by Google' hardware strengths and expertise in AI and machine learning.
Jade Raymond, Google VP and head of Stadia Games & Entertainment, talked about some of Google's plans for Stadia in an interview with gamesindustry.biz. She defined her role as "building out all of the exclusive content for Stadia".
For Google Stadia, Raymond says she sees two primary paths to creating games impossible on other platforms. The first one is at the heart of the Stadia sales pitch; with all of the number-crunching being done in the cloud, Google's games can be designed around the limits of its own hardware rather than those of the users' devices.
"There are a lot of things that being cloud native enables that you're just not going to be able to see on other platforms, and I think that's the job of first-party, to really show that off and let people imagine what those things are."
The plan is to develop game exclusives from Google's first-party development studios along with a mix of exclusives and cross platform titles from a collection of indie developers. This is similar to what Microsoft is doing with Xbox in the wake of Sony's success with PlayStation exclusives during the current console generation.
Stadia is being pitched to game developers as a cloud-based development platform. Every instance in Google's data centers is more powerful than the current Xbox One X and PS4 Pro combined and developers will have access to as many of these instances as they need to create the games they want to make. With that kind of processing power, Stadia's first-party games could feature levels of realism, advanced AI and multiplayer at a scale never experienced before. Developers could create more detailed simulations, more advanced AI behaviors, or MMO-like experiences that redefine "massively multiplayer."
Raymond also talked about bringing Google's expertise in other domains into the gaming world. For example, she suggested Stadia exclusives could leverage Google's sophisticated Duplex language recognition and production technologies to replace scripted and static NPC interactions with naturalistic conversations. Google could also bring Google Maps to gaming, adding realism and possibly immense multiplayer games - imagine players moving in real time while surfacing events taking place all over the game world.
Of course, we are at the beginning of the journey, and these advanced features will not be available when Stadia launches on November 19. At first, Raymond concedes Stadia's lineup will be mostly third-party games, perhaps a few with some slight changes from other versions or Stadia-exclusive features.